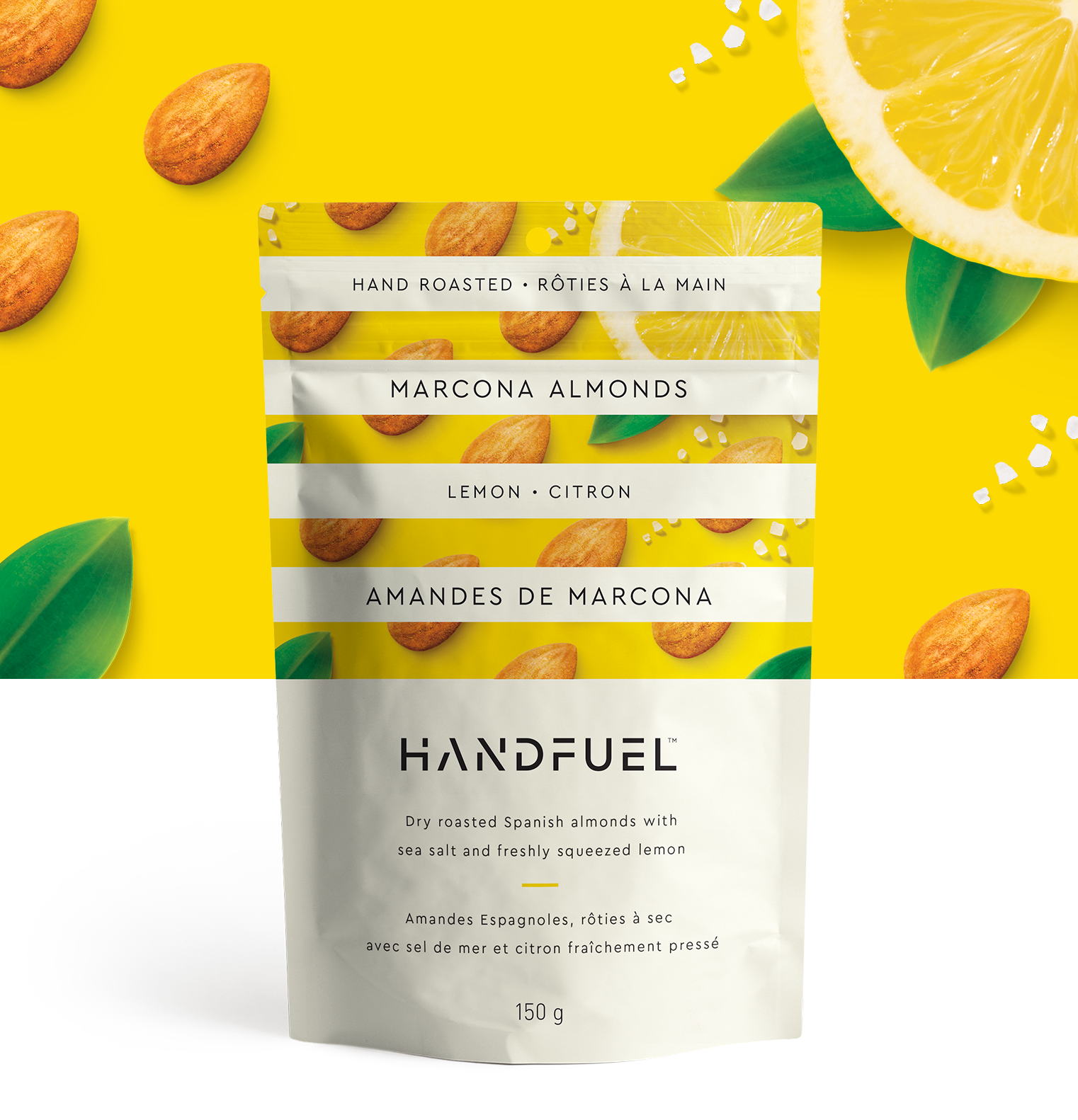 Nut MIxes
Our original line of hand roasted nut mixes offer a variety of unique flavours inspired by 3rd generation family recipes.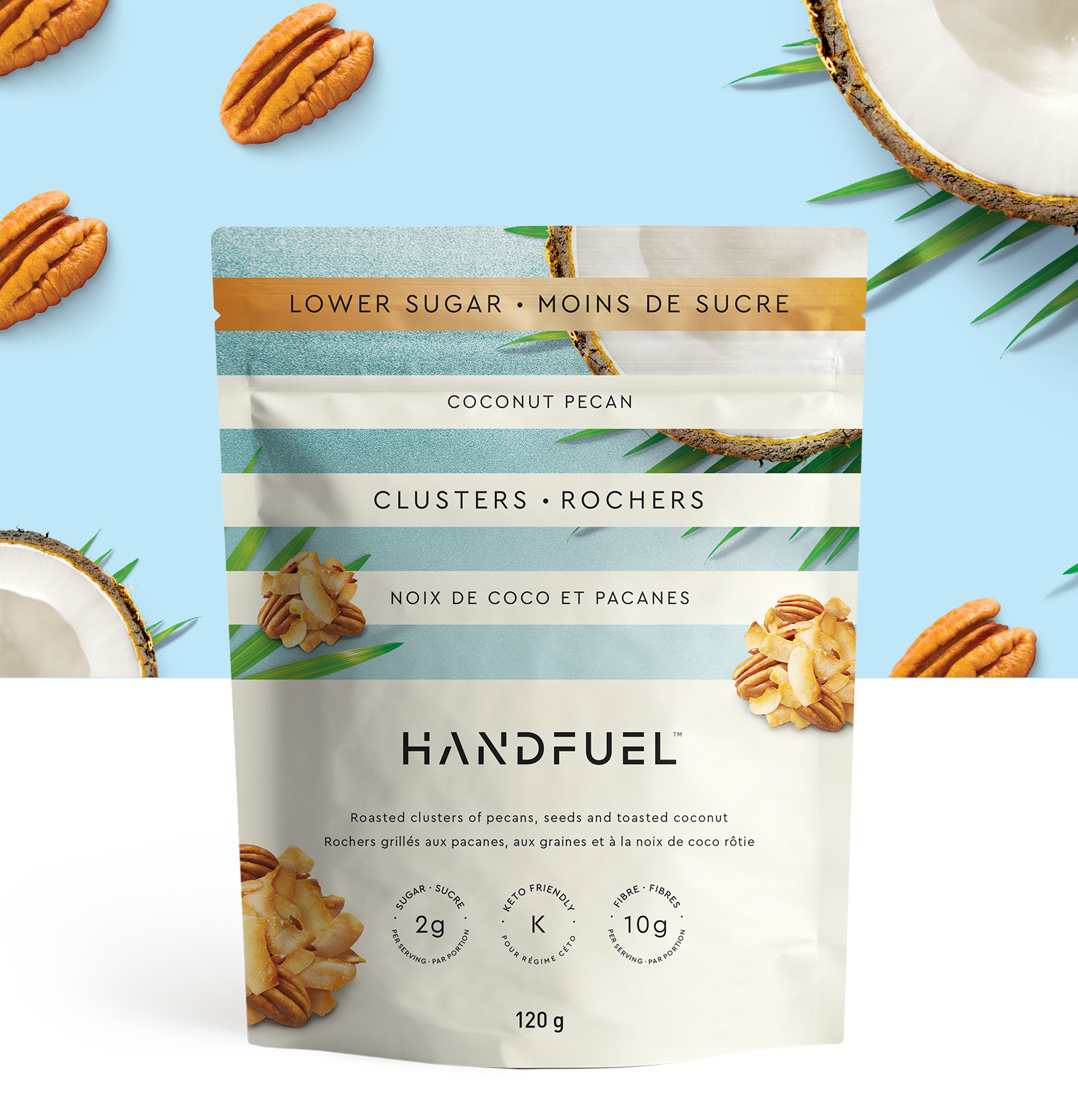 KETO NUT-CLUSTERS
Packed with flavour and nutrition, our clusters contain only 2 grams of sugar and over 10 grams of fibre per serving.
BUILD A BOX
Variety taste great! Try our build a box and customize the perfect order in 3 easy steps!
Free shipping to your door.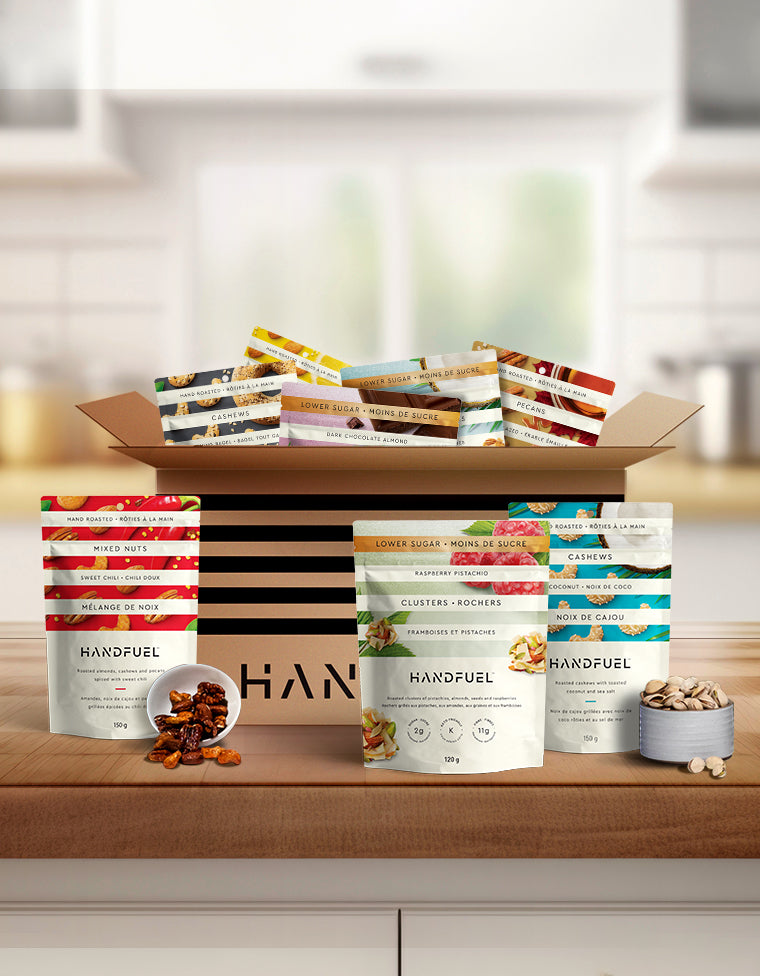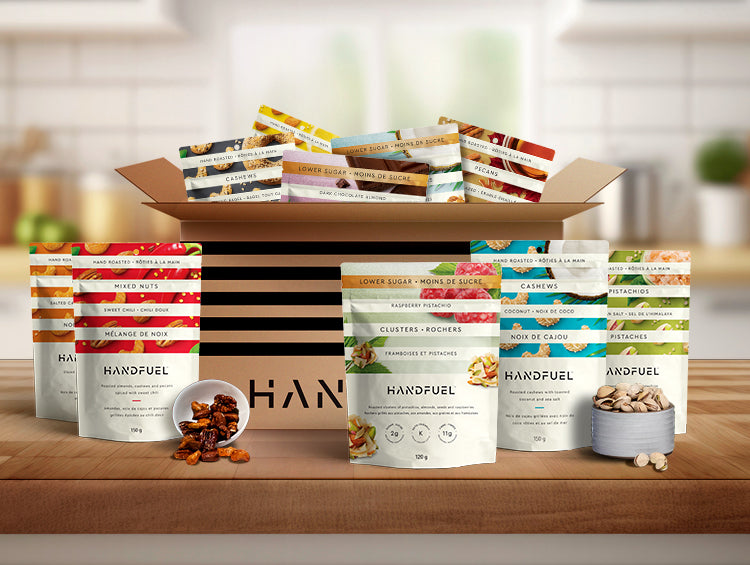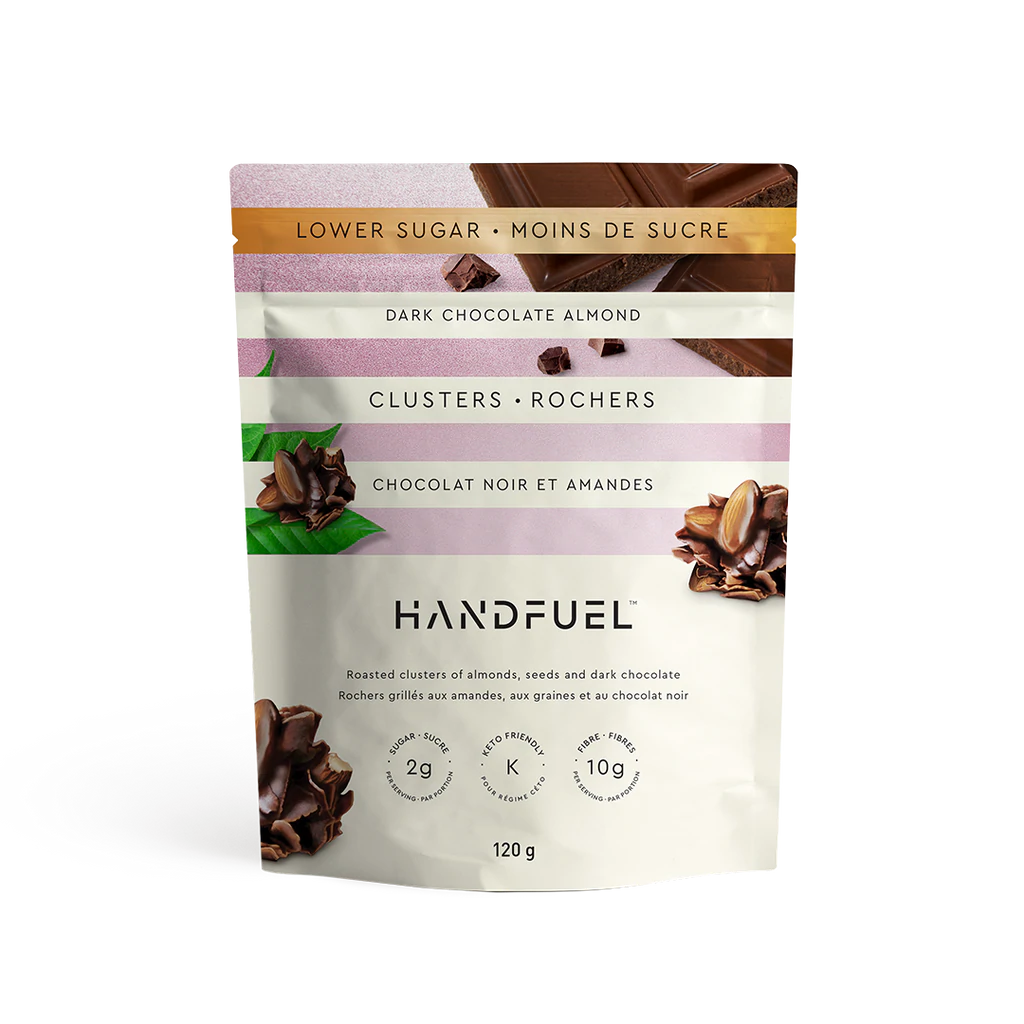 DARK CHOCOLATE ALMOND CLUSTERS
"Absolutely love this one. If you're a dark chocolate and coconut lover you will too! A small handful and you're good to go!."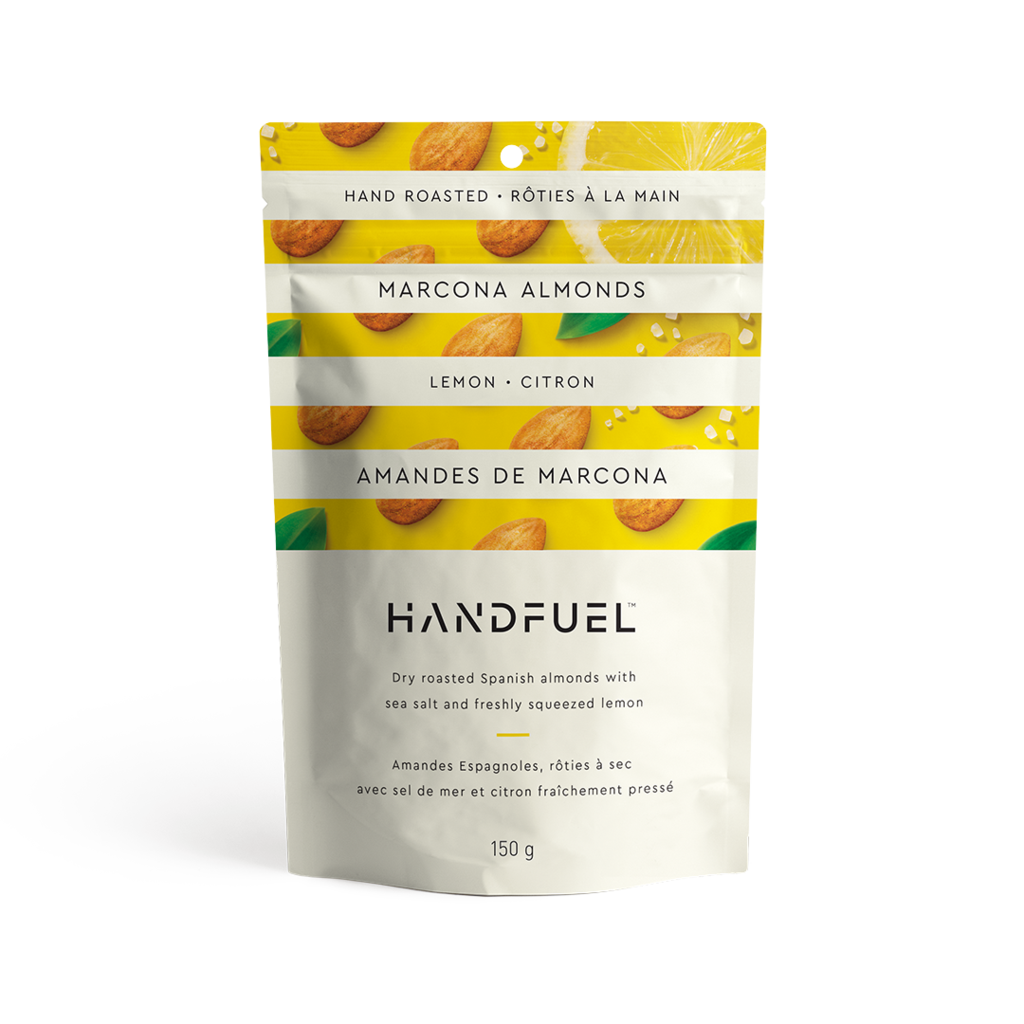 LEMON MARCONA ALMONDS
"Best nuts money can buy.
These almonds are my favourite. Perfectly salted with a hint of lemon. My go to healthy snack."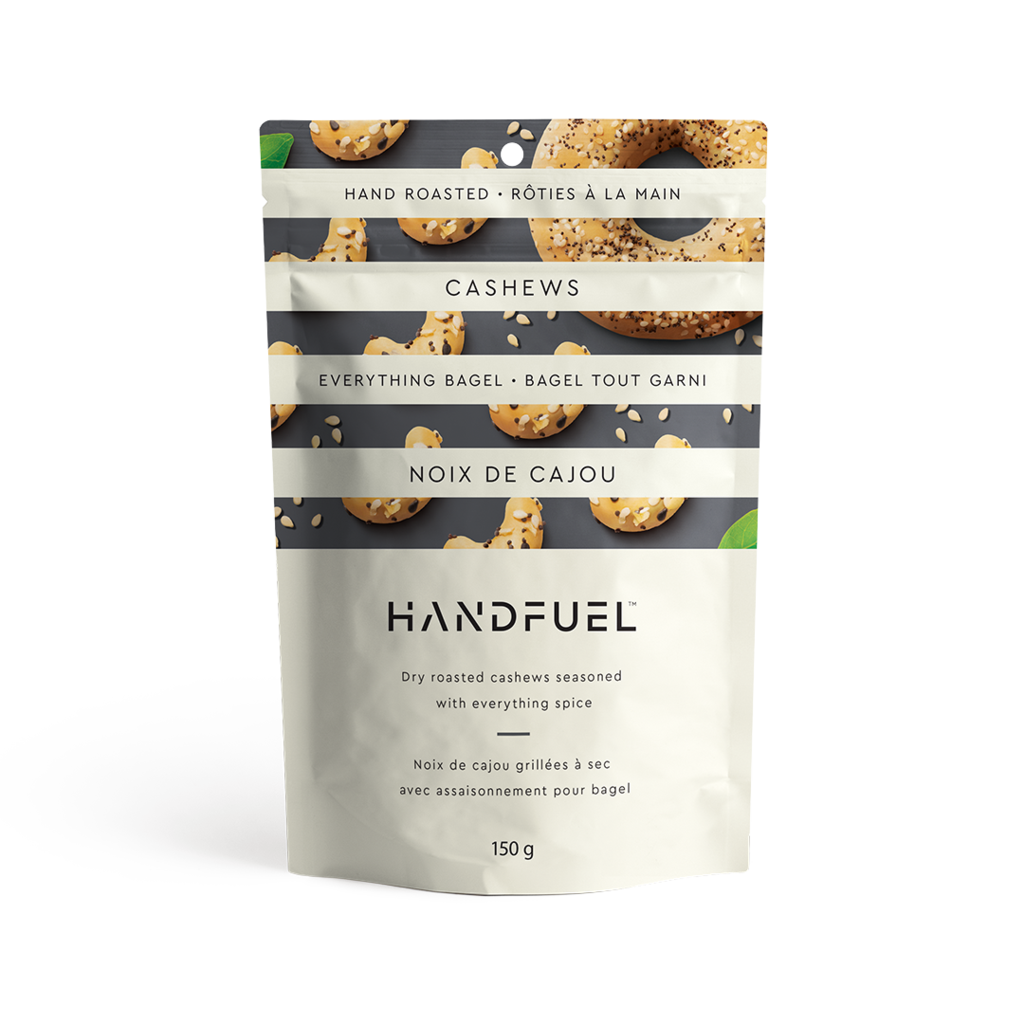 EVERYTHING BAGEL CASHEWS
"Oh man these are addictive. I polished off the bag in one sitting. The seasoning is absolutely bang on. Highly recommend!"
JOIN US ON SOCIAL @handfuel