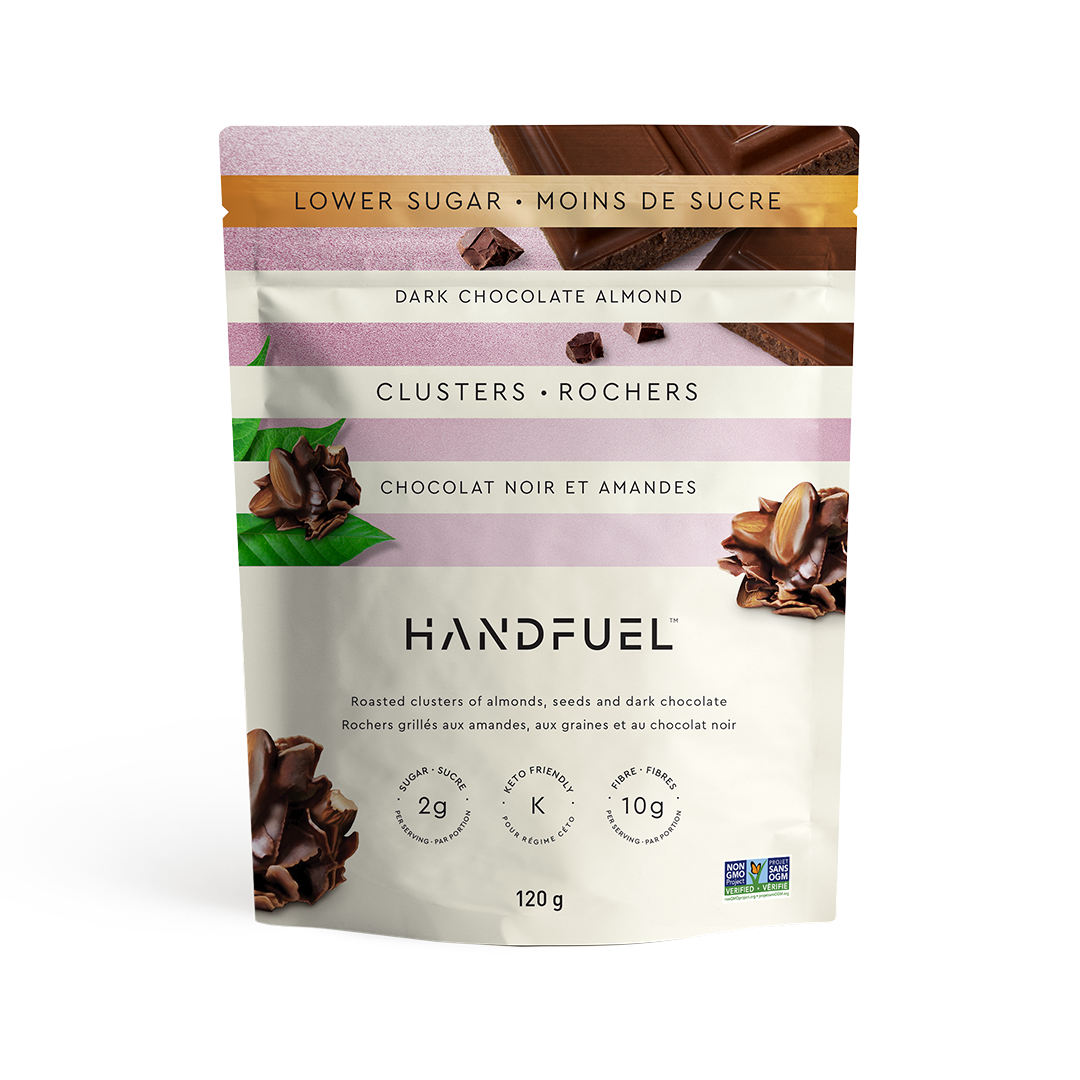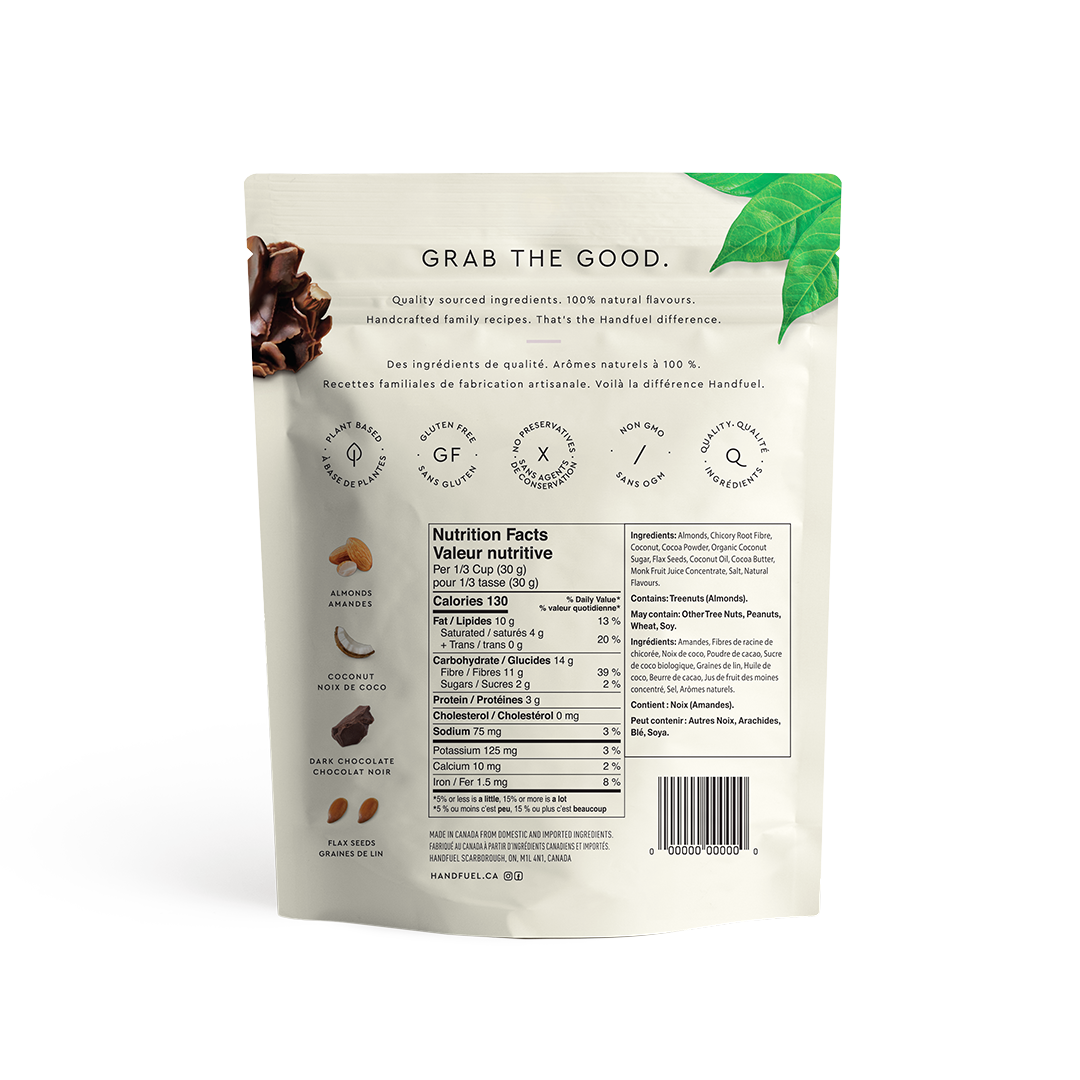 DARK CHOCOLATE ALMOND CLUSTERS
GLUTEN FREE • NON GMO • NO PRESERVATIVES
Crunchy hand-tossed almonds with premium, perfectly sweetened, dark chocolate. Just the right balance of sweetness so you can eat dark chocolate whenever you want and not feel bad about it. 
INGREDIENTS
Almonds, Chicory Root Fibre, Coconut, Cocoa Powder, Organic Coconut Sugar, Flax Seeds, Coconut Oil, Cocoa Butter, Monk Fruit Juice Concentrate, Salt, Natural Flavours.
KEY FEATURES
2 Grams of sugar per serving
Keto Friendly
10 Grams Fibre per serving
Non-GMO
Gluten Free
No Preservatives,
Plant-Based
Vegan Friendly
NUTRITIONAL FACTS
Per 1/3 cup (30 g)
Dark choc almond clusters
Delicious, great flavour, nutritional value for serving size is good.
Delicious, low-carb snack
There are other flavors of the clusters, but this one is delicious. One serving (⅓ cup) makes the perfect snack if you want something to tide you over from lunch to dinner and cannot bear another hard-boiled egg.