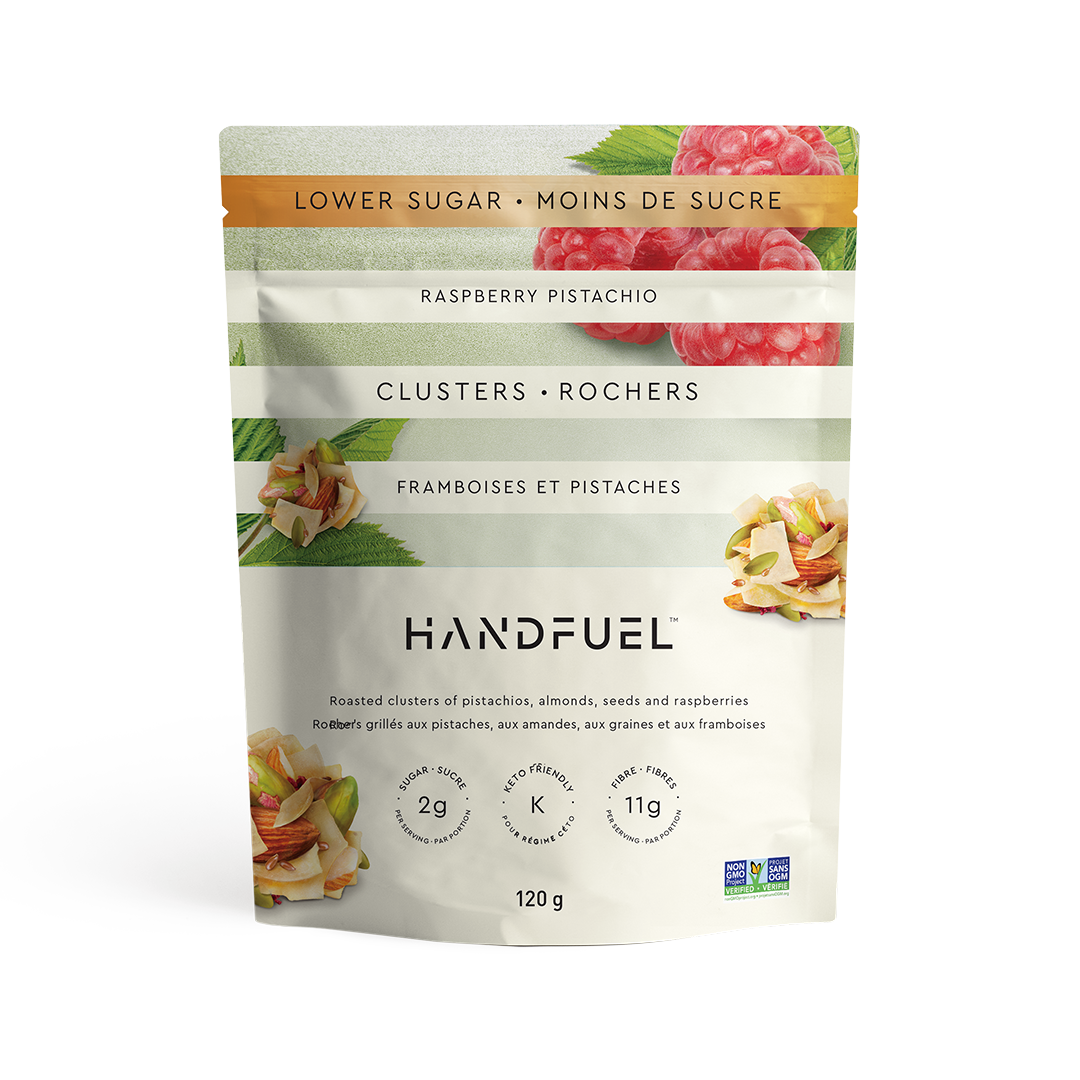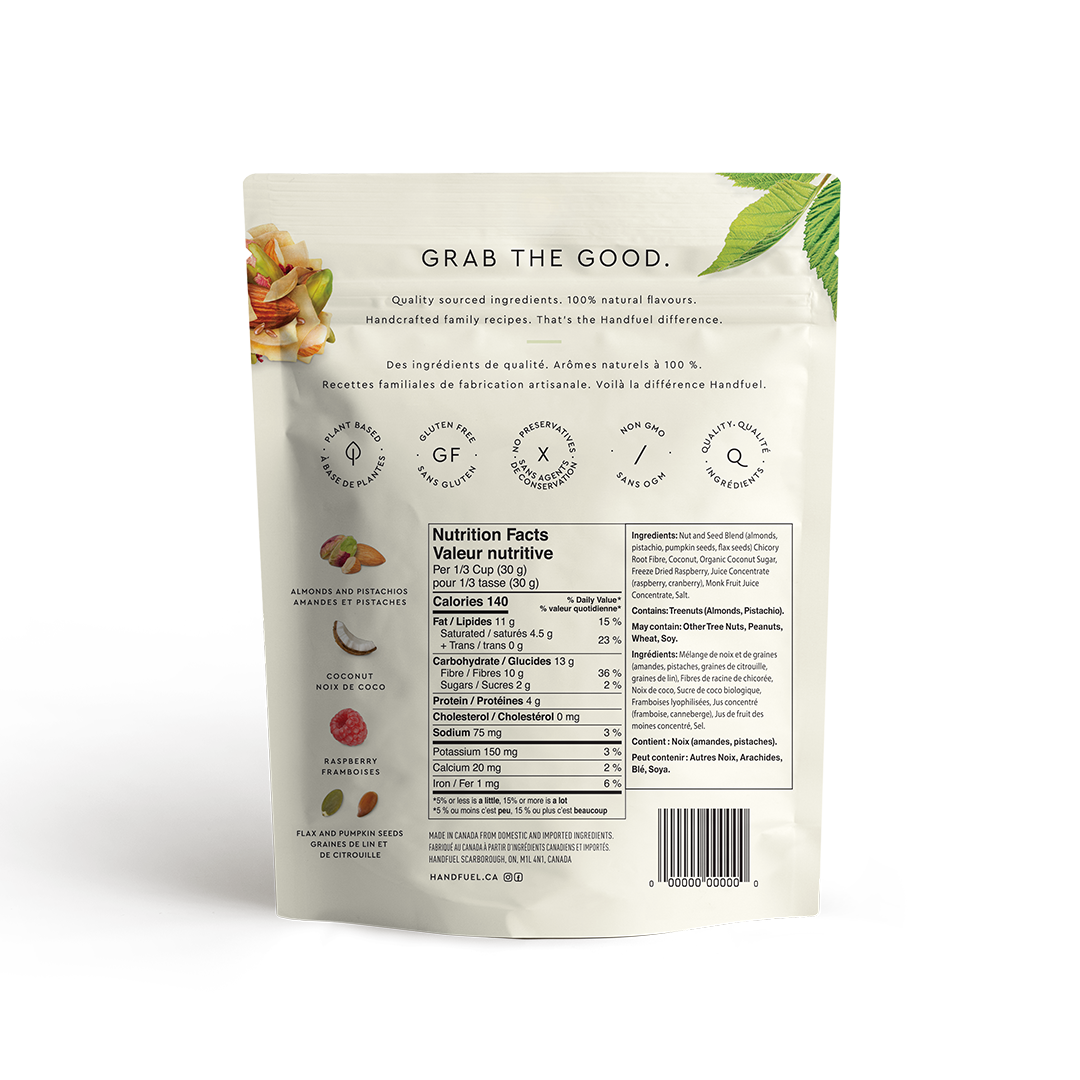 RASPBERRY PISTACHIO CLUSTERS
GLUTEN FREE • NON GMO • NO PRESERVATIVES
Tangy raspberry and smooth pistachio in a delicious snack-size, easy to eat cluster. Perfectly balanced crunchy-smooth and satisfying taste, the Raspberry Pistachio Cluster is everything you ever wanted in a snack. 
INGREDIENTS
Nut and Seed Blend (almonds, pistachio, pumpkin seeds, flax seeds) Chicory Root Fibre, Coconut, Organic Coconut Sugar, Freeze Dried Raspberry, Juice Concentrate (raspberry, cranberry), Monk Fruit Juice Concentrate, Salt.
KEY FEATURES
2 Grams of sugar per serving
Keto Friendly
10 Grams Fibre per serving
Non-GMO
Gluten Free
No Preservatives,
Plant-Based
Vegan Friendly
NUTRITIONAL FACTS
Per 1/3 cup (30 g)
An Excellent product & very shareable
An excellent product and enjoyed by everyone, especially being low in sugar.
Raspberry Pistachio Clusters
This mixture is by far my favourite of the choices. It's absolutely delicious!
Raspberry Pistachio clusters
sweet and very tasty. A bit hit with me.
Pistachios and raspberry
The clusters were quite flavorful
Great Canadian Snacks
Perfect mixture of flavour and textures