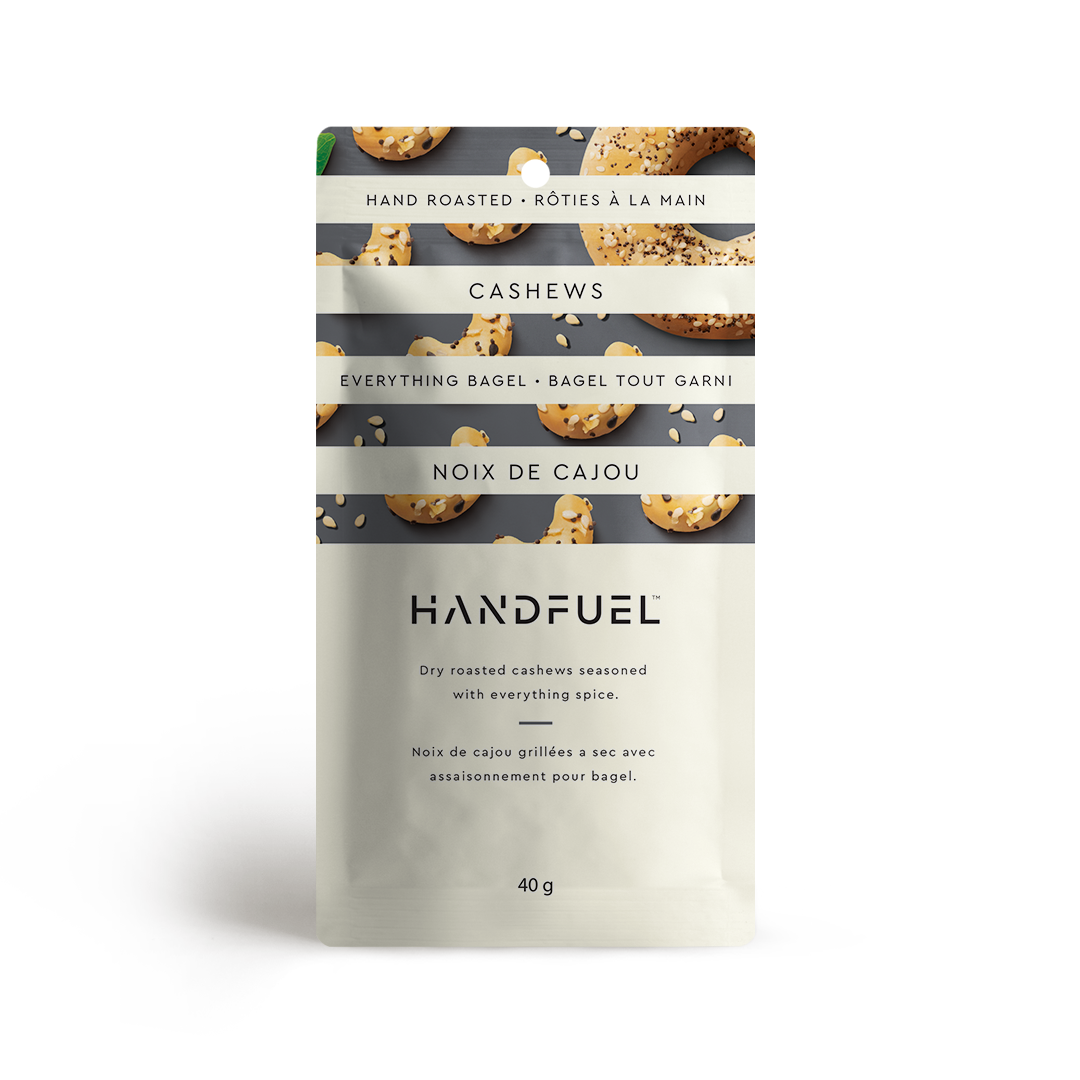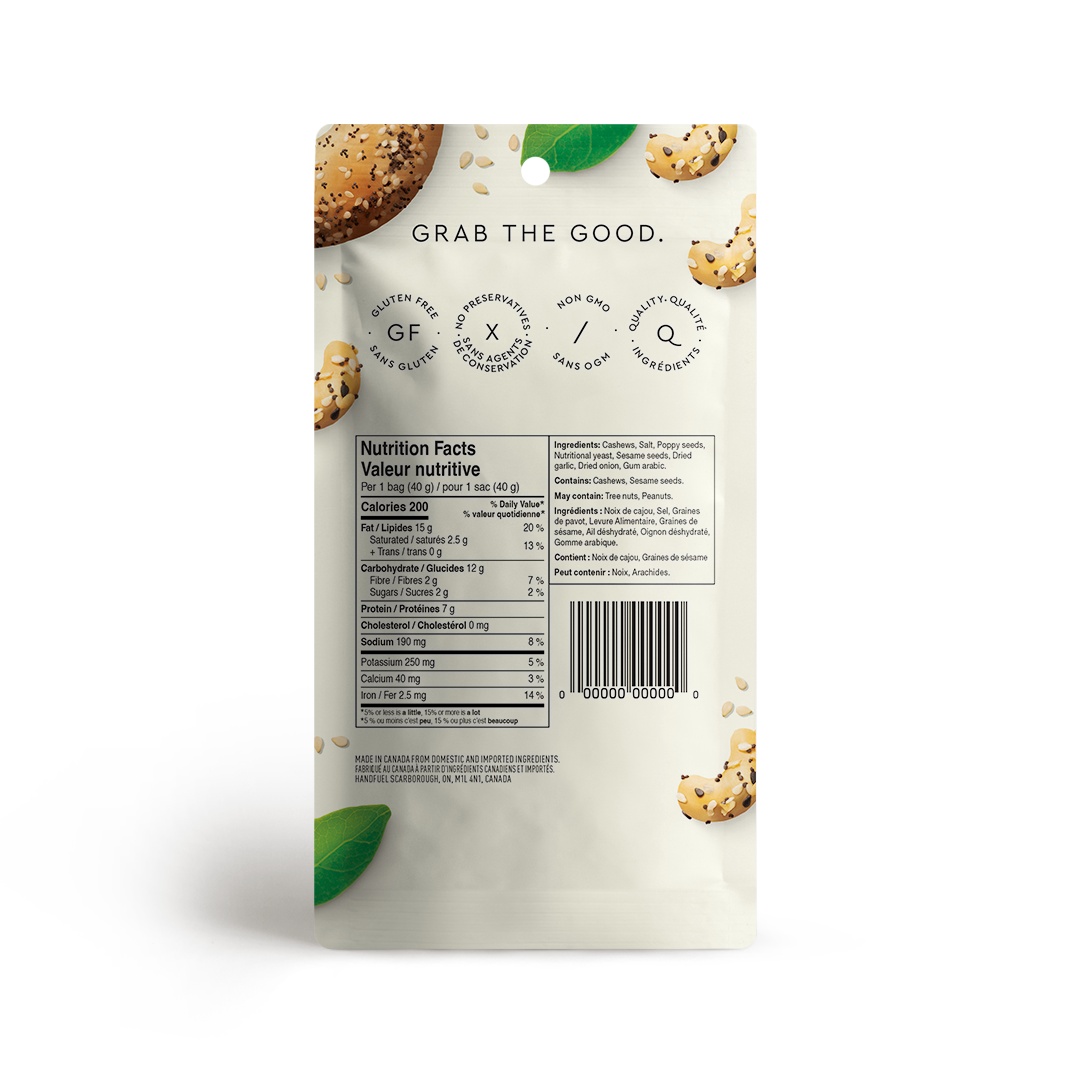 EVERYTHING BAGEL CASHEWS 40G X 12
GLUTEN FREE • NON GMO • NO PRESERVATIVES
Take a seasoning you love, match it with the snack you can't live without, and you get the Everything Bagel Cashew. It's the kind of snack you've always dreamt of!
INGREDIENTS
Cashews, Salt, Poppy Seeds, Nutritional Yeast, Sesame Seeds, Dried Garlic, Dried Onion, Gum Arabic.
KEY FEATURES
7 Grams of Protein
Non-GMO
Gluten Free
No Preservatives
Plant-Based
Vegan Friendly
NUTRITIONAL FACTS
Per 1/3 cup (40 g)
Another Great Flavour
These are delicious and now available in the snack size pouches! Less calories that the bagel 😊!
These Nuts are nuts
Our daughter bought these nuts at the airport when she visited for the holidays. They were amazing! So I immediately had to order the snack size and a few large bags. Makes a great snack and the seasoning is perfect.