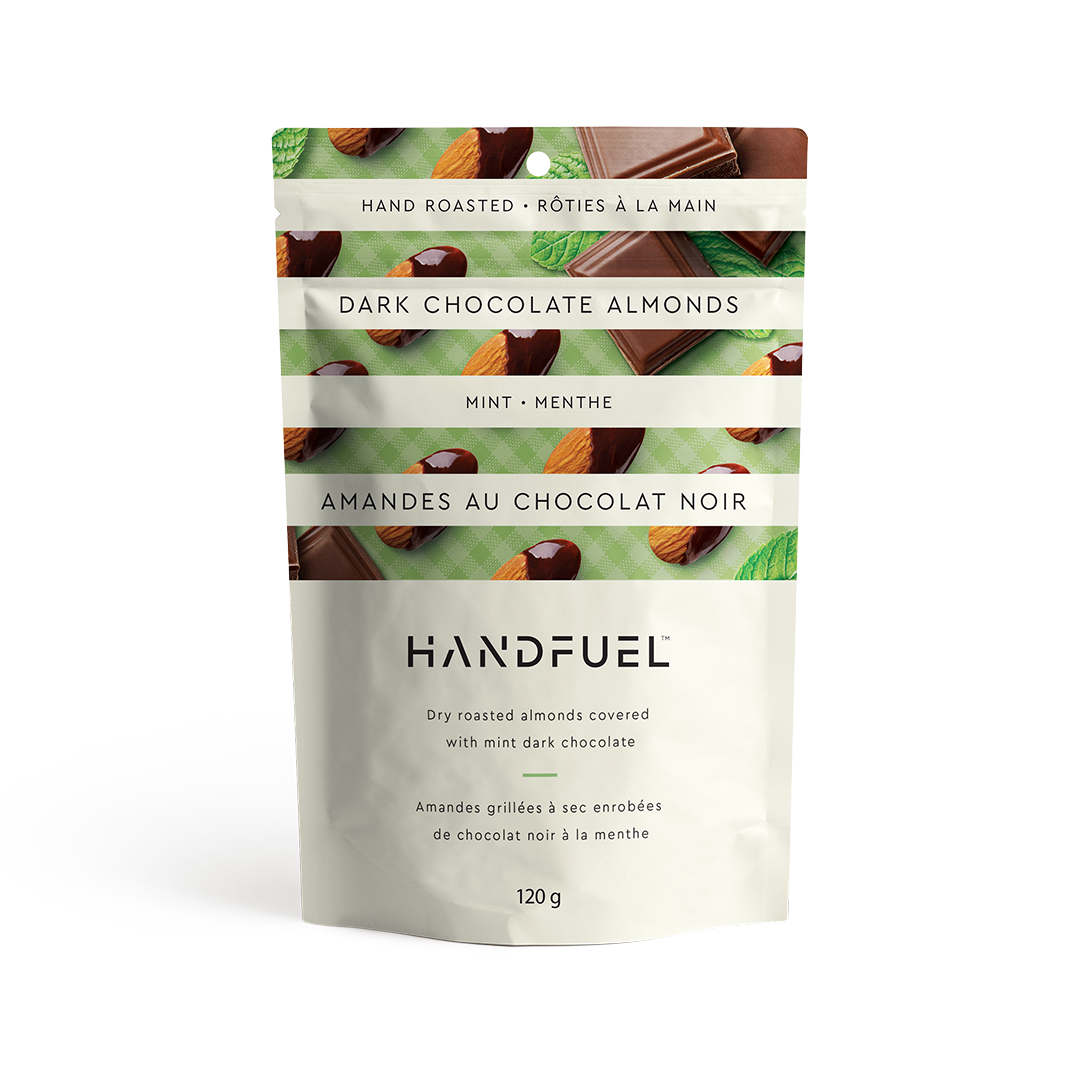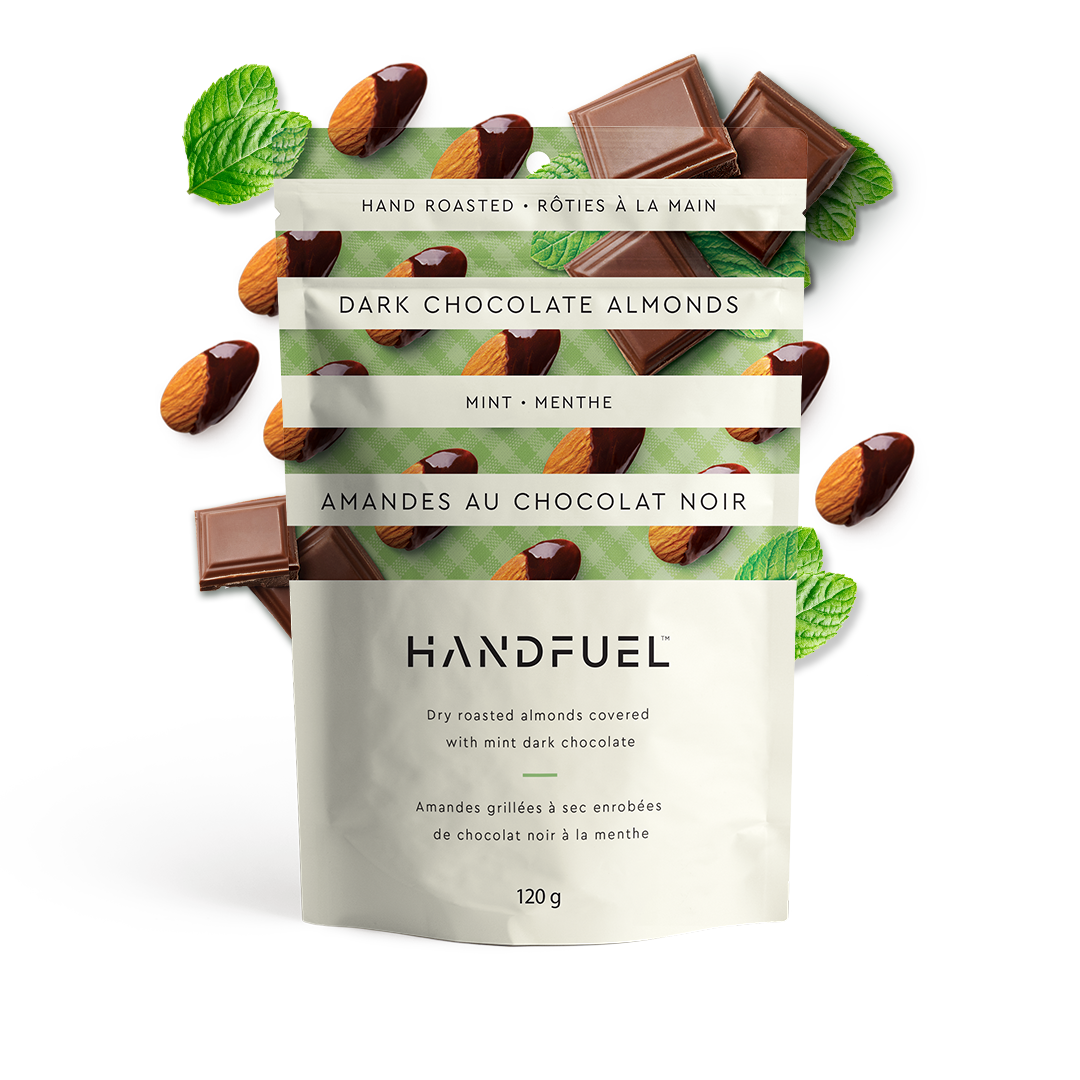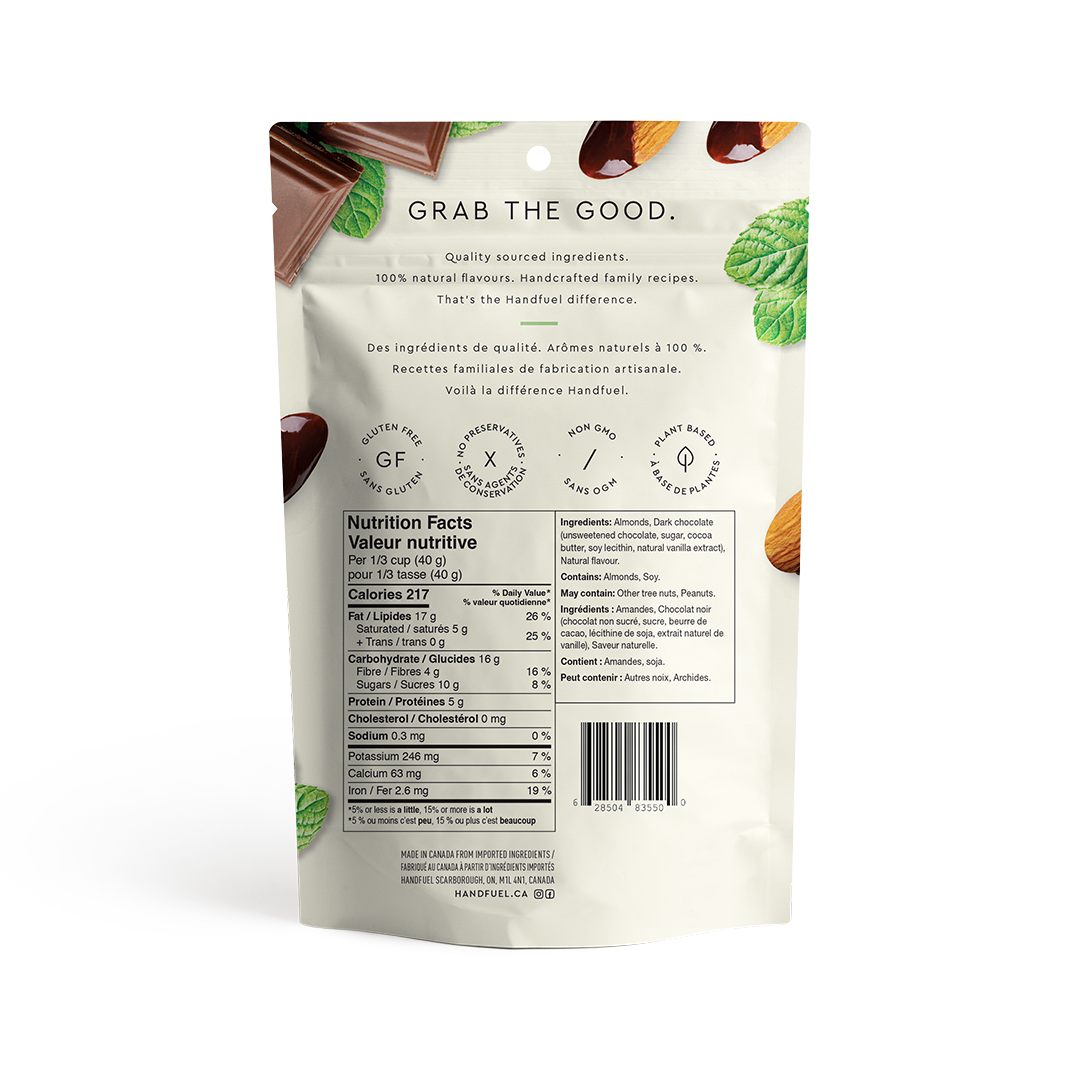 MINT DARK CHOCOLATE ALMONDS
GLUTEN FREE • NON GMO • NO PRESERVATIVES
A delicious fusion of rich, plant-based dark chocolate and the satisfying crunch of roasted almonds. This snack offers a delightful balance between the bittersweet notes of dark chocolate and the refreshing touch of mint. It's a perfect seasonal treat for those who crave a mouthwatering combination of flavours.
INGREDIENTS
Almonds, Dark chocolate (unsweetened chocolate, sugar, cocoa butter, soy lecithin, natural vanilla extract), Natural flavour.
KEY FEATURES
Non-GMO
Gluten Free
No Preservatives
Plant-Based
Vegan Friendly
NUTRITIONAL FACTS
Per 1/3 cup (40 g)
Holiday Flavour
Mint Dark Chocolate Almonds hit the spot. This new flavour has just the right amount of mint. I will be ordering more before they are no longer available. Great snack.
The mint is not overpowering and these make a great on the go snack.