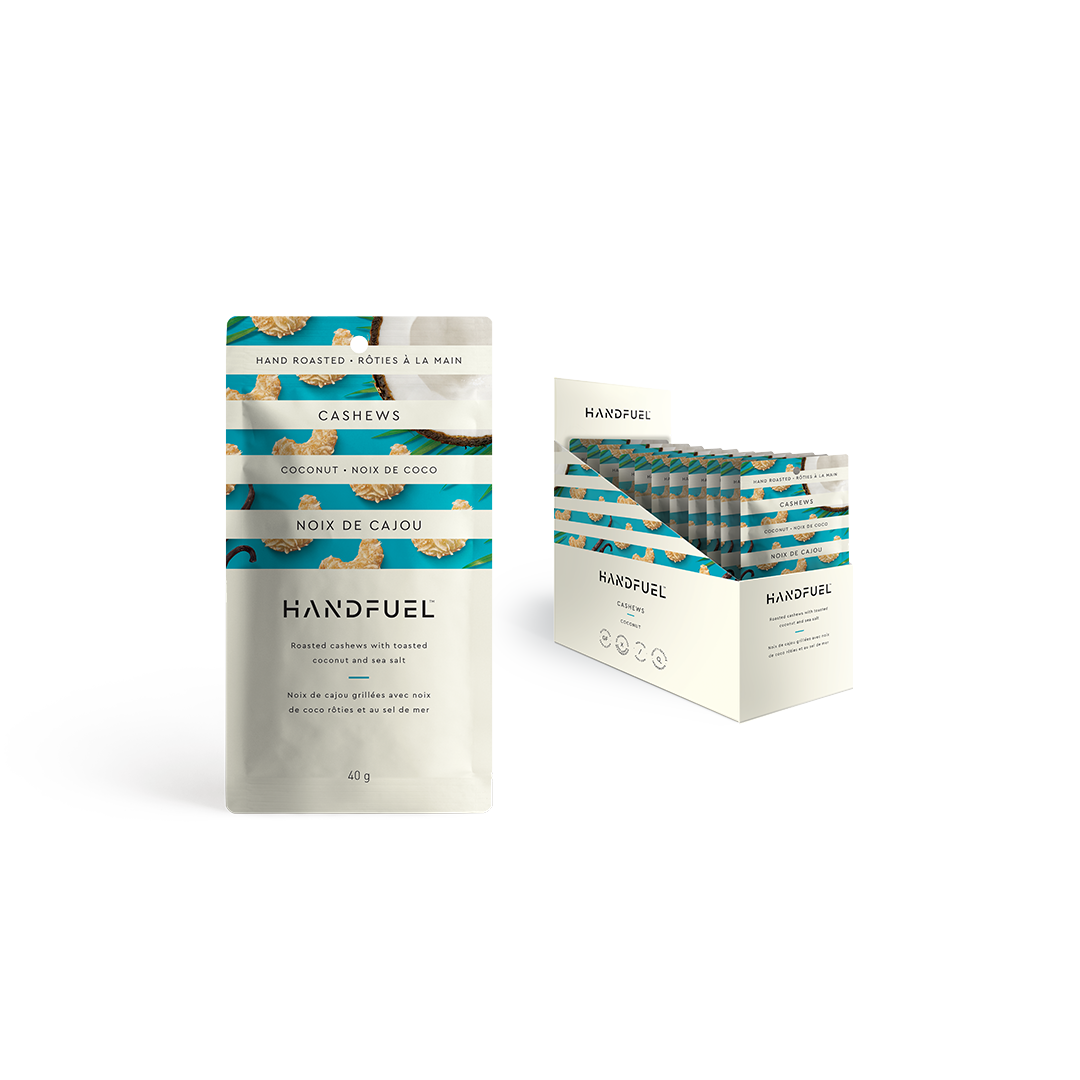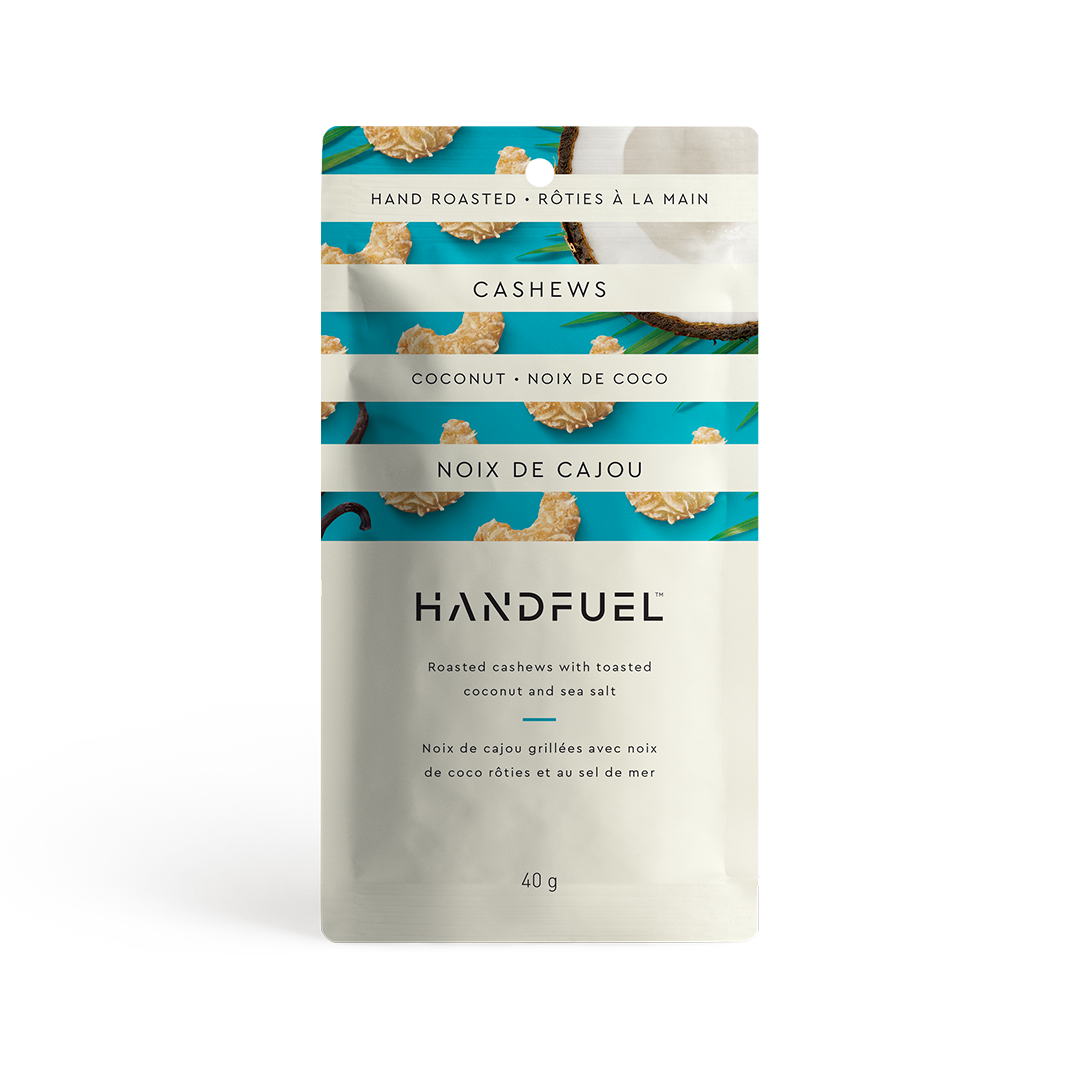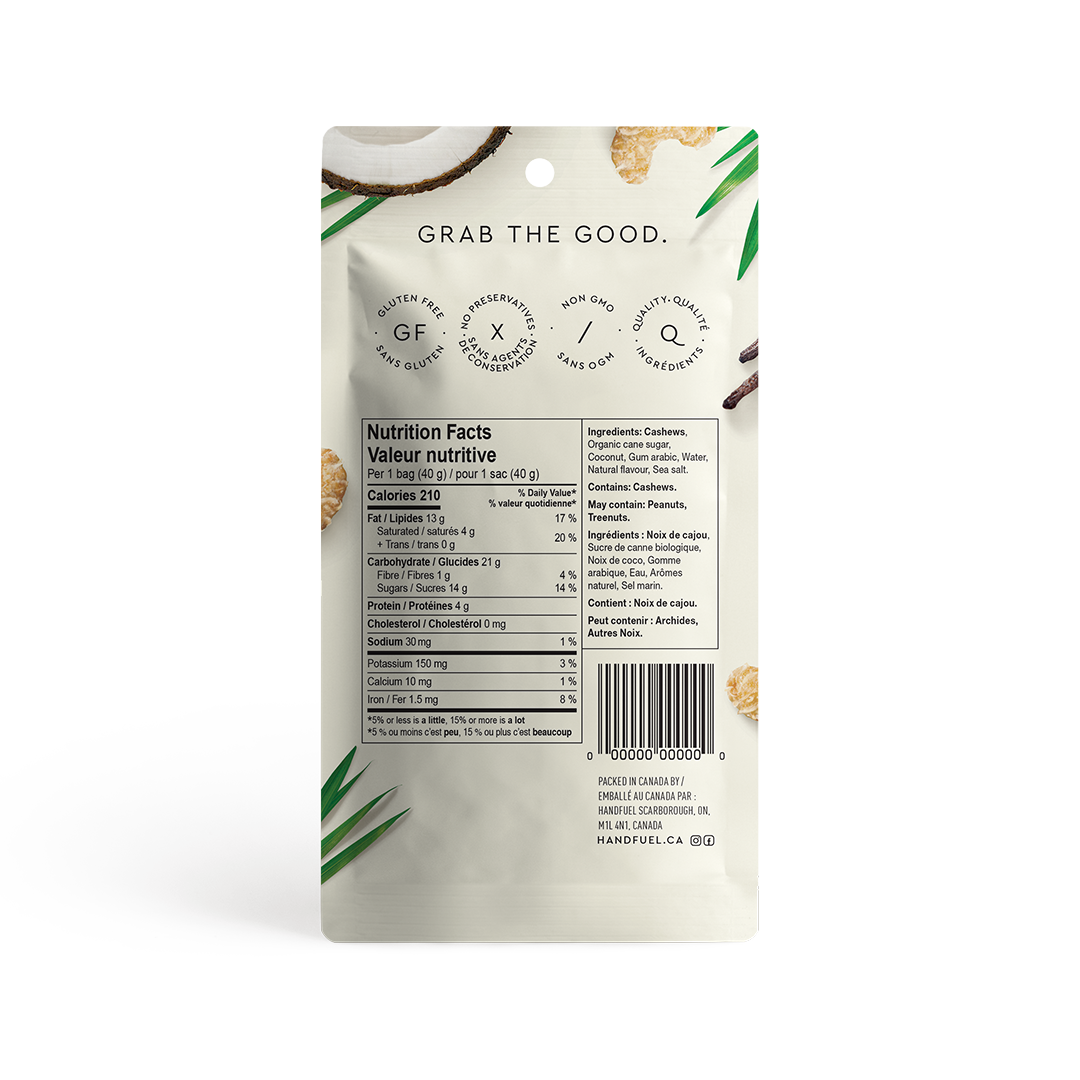 GLUTEN FREE • NON GMO • NO PRESERVATIVES
The coconut cashews are a handfuel favourite! We have created the perfect combination of sweet, salty, and coconut for you to enjoy. The cashews are hand roasted and dusted with coconut flakes. Give them a try! They may just become your favourite too.
INGREDIENTS
Cashews, sugar, coconut, gum arabic, water, natural flavour, sea salt.
KEY FEATURES
No Refined Sugars
Non-GMO
Gluten Free
No Preservatives,
Plant-Based
Vegan Friendly
NUTRITIONAL FACTS
Per 1/3 cup (40 g)
Delicious quick snack
These snack packs are the perfect amount of sweetness and easy to take on a journey
Flavourful
I was given these as a snack in business class on a flight and I couldn't get over how tasty they were. They are the perfect snack; mix of sweet and savoury. I'm so glad I took a pic of the package on my flight because I was able to order them.
Delicious
SO good... the flavour combination is delicious! My kids loved them as well. Will definitely be getting these again!
Casheeeeeeeewwww good!
Omg we love these so much! Super addictive- you just want to eat the whole bag! Sugary, crunchy, yummy.