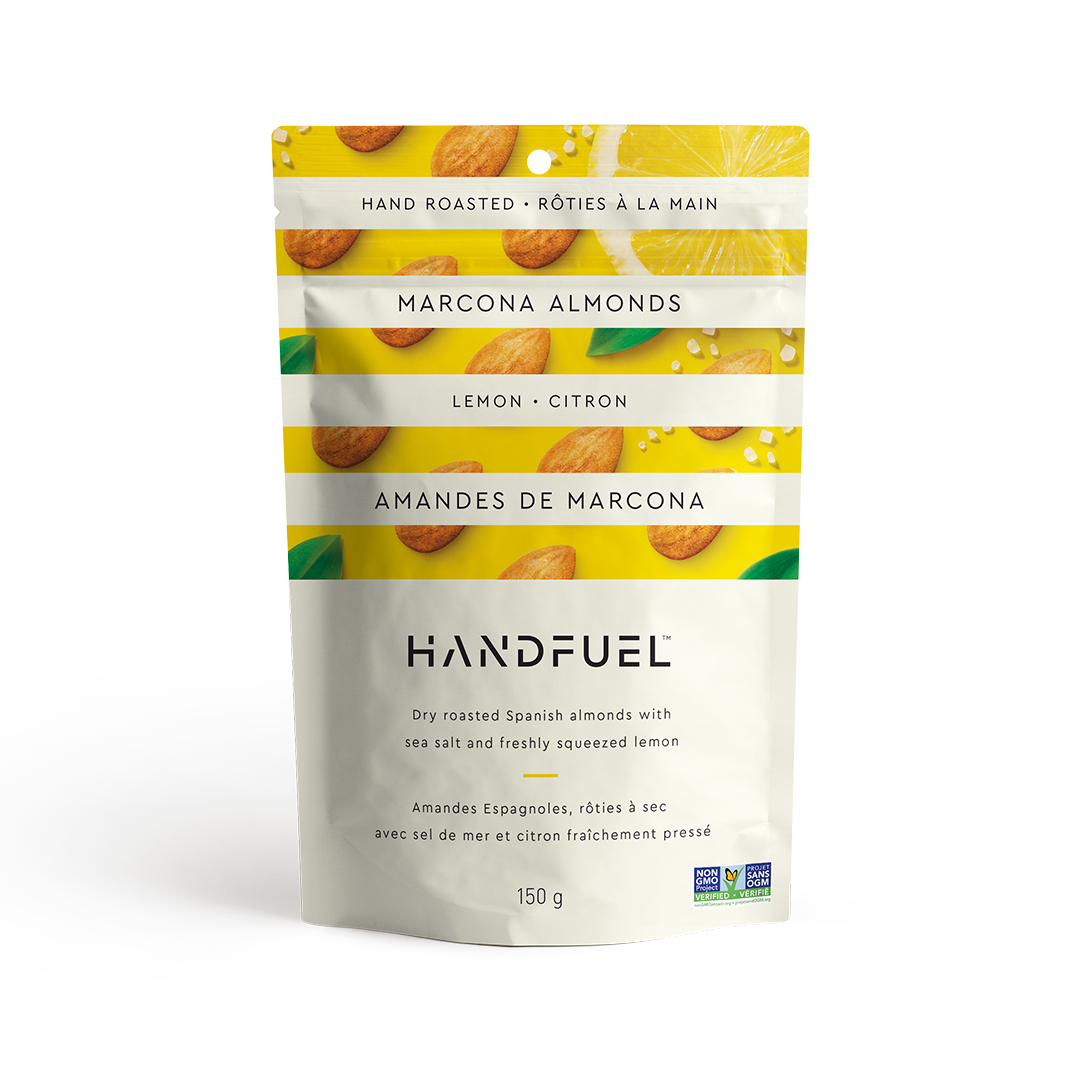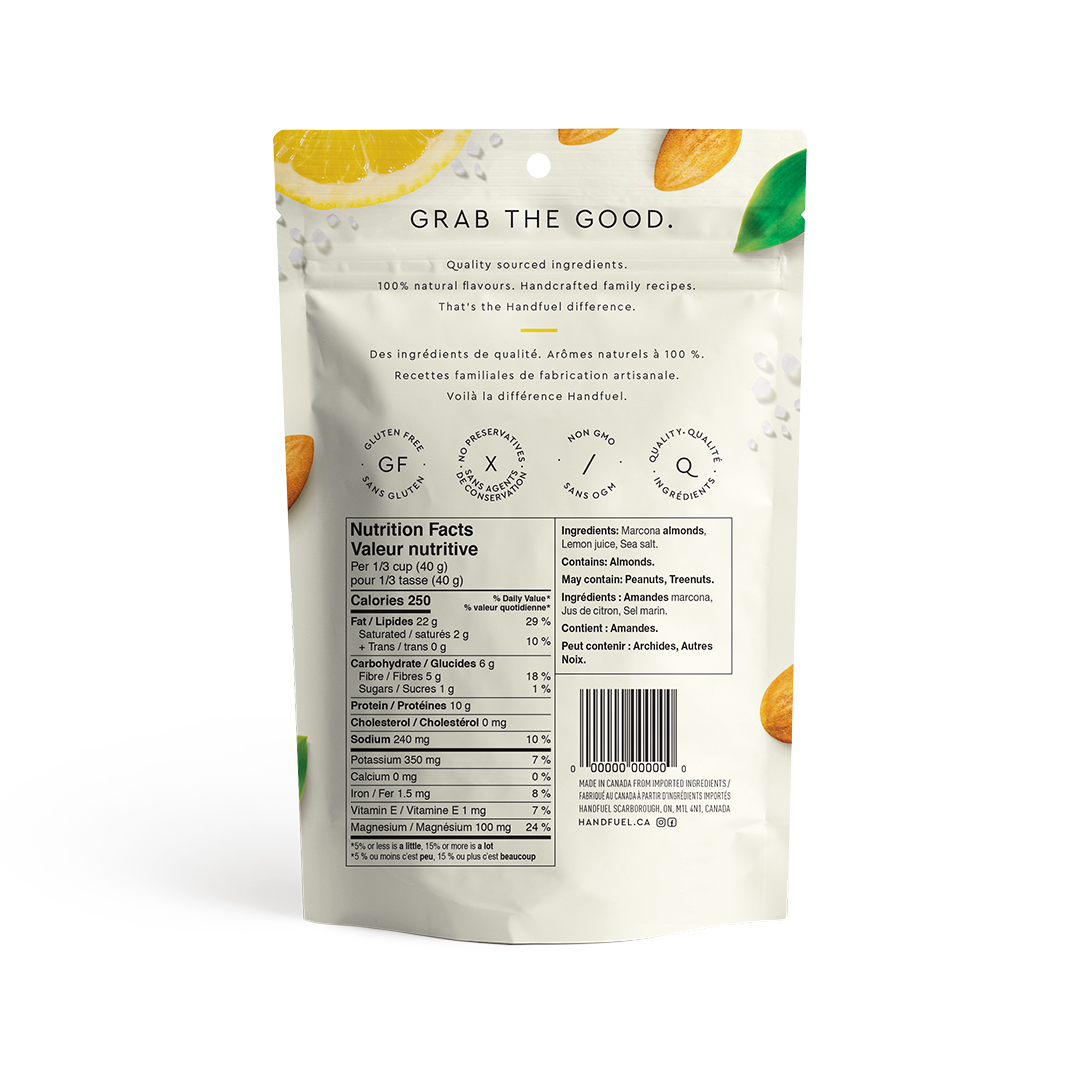 GLUTEN FREE • NON GMO • NO PRESERVATIVES
The one that started it all. One taste of this fantastically flavourful family recipe and you'll immediately understand why. Hand roasted, crunchy almonds with a kick of fresh lemon juice and a dash of sea salt. 
INGREDIENTS
Marcona almonds, lemon juice, sea salt.
KEY FEATURES
100 % freshly squeezed lemon juice
10 Grams of Protein
Non-GMO
Gluten Free
No Preservatives
Plant-Based
Vegan Friendly
NUTRITIONAL FACTS
Per 1/3 cup (40 g)
Lemon Marcona Almonds
Simply AMAZING, they almost melt in your mouth! My husband, two little and I can't get enough!!! Best snack ever!!!
Amazing Product
I love that this product is Canadian. The taste of the lemon almonds is amazing. I am also addicted to the Salted Caramel Cashews!!
Marcona Delight-ful
Who'd have thought marcona almonds with lemon and sea salt could be so good!
Buy 2 bags cuz you'll inhale the first one!
So delicious
They were such amazing quality and taste absolutely amazing I almost ate half the bag in one sitting they're an amazing snack!
Delicious!
These almonds are so tasty. They are of a consistent high quality throughout the bag which doesn't seem to happen in other snacks.