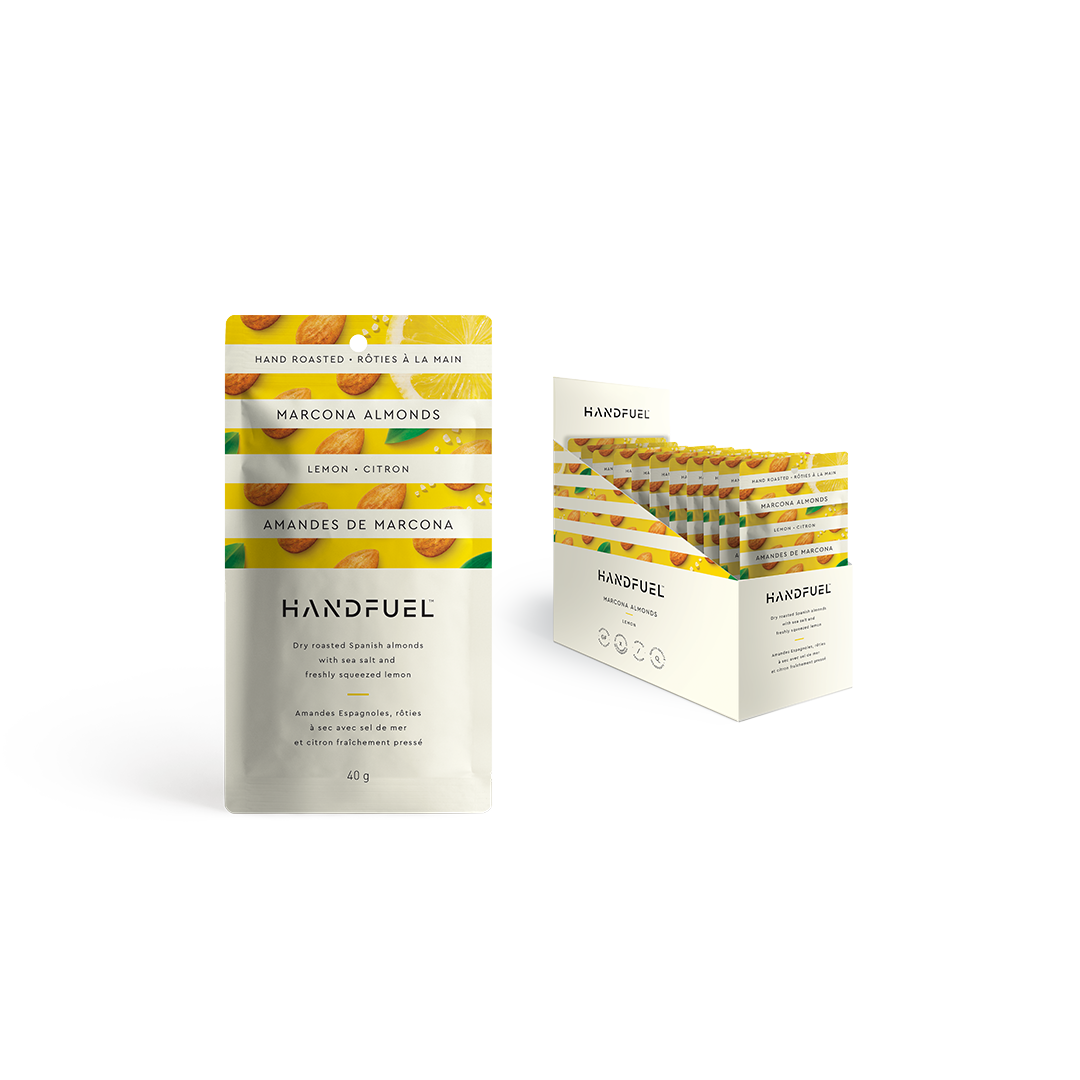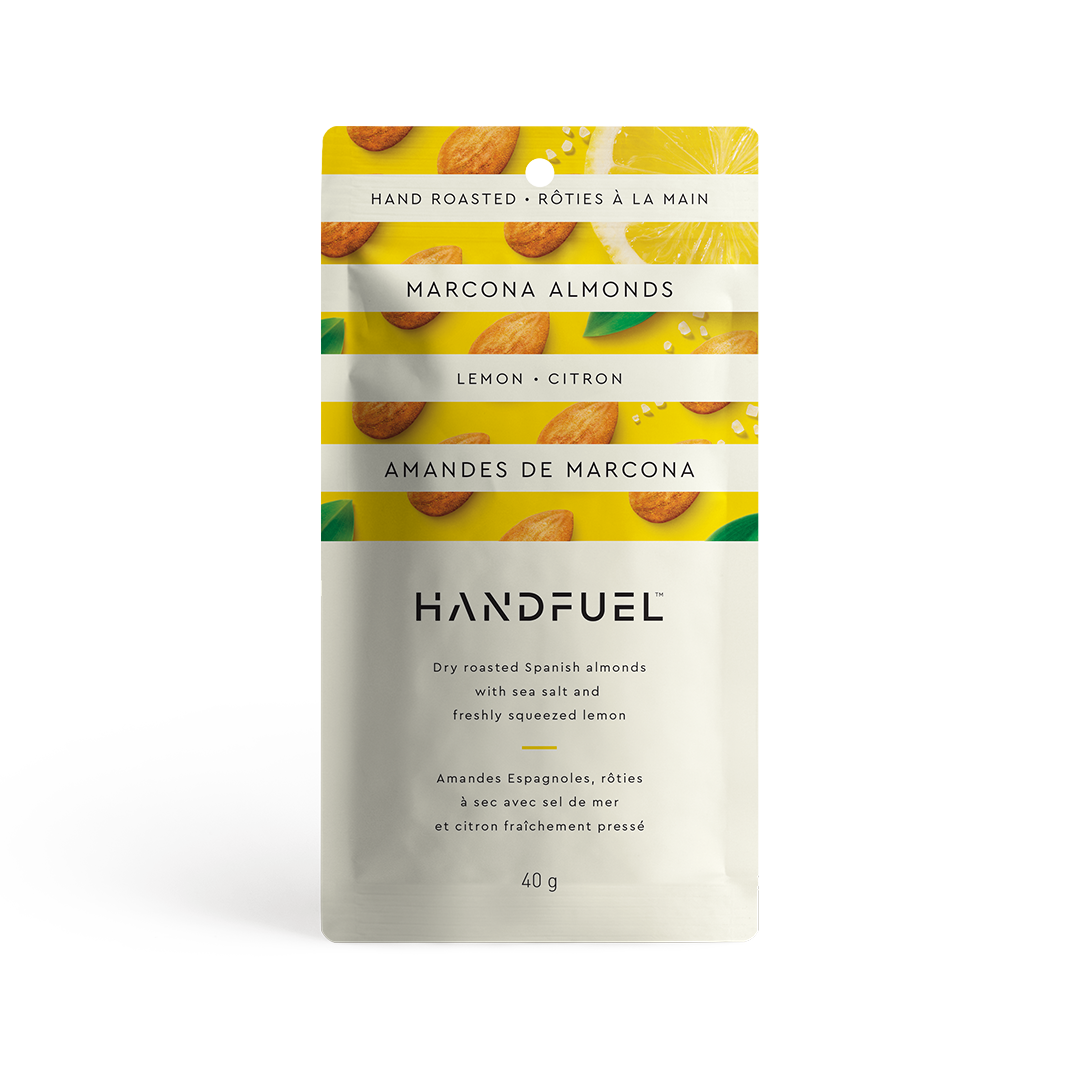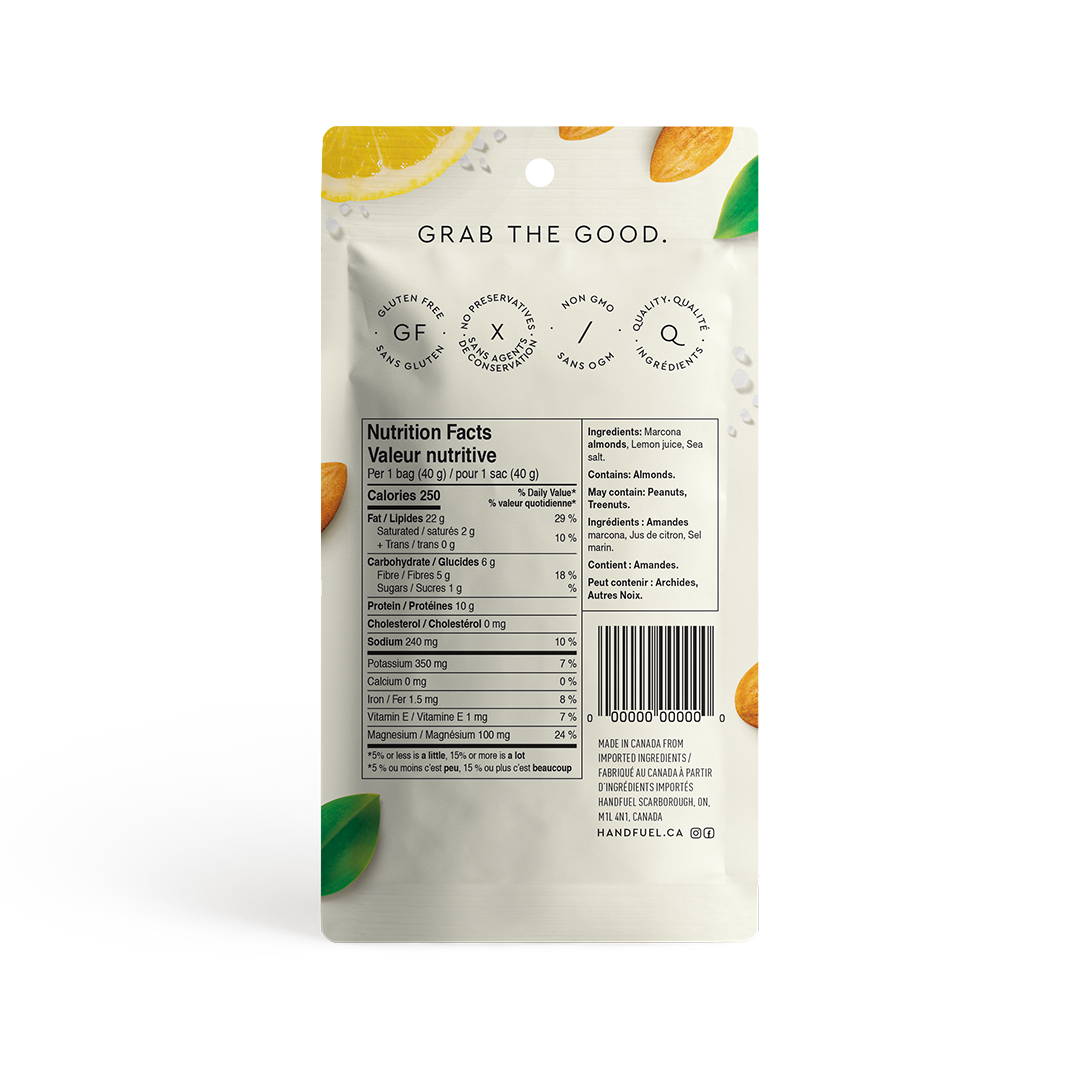 LEMON MARCONA ALMONDS 40G X 12
GLUTEN FREE • NON GMO • NO PRESERVATIVES
The one that started it all. One taste of this fantastically flavourful family recipe and you'll immediately understand why. Hand roasted, crunchy almonds with a kick of fresh lemon juice and delicious sea salt to balance it all out. 
INGREDIENTS
Marcona almonds, lemon juice, sea salt.
KEY FEATURES
100 % freshly squeezed lemon juice
10 Grams of Protein
Non-GMO
Gluten Free
No Preservatives
Plant-Based
Vegan Friendly
NUTRITIONAL FACTS
Per 1/3 cup (40 g)
Best almonds
Not too salty and the touch of lemon makes for a great snack - addictive!
LEMON MARCONA ALMONDS 40G X 12
Lemony Lemon Almonds!
Tart, tasty and nutritious! We just re ordered these for our office!
Un délice
Ma noix favorite, définitivement ma collation santé préférée, pas trop salée et citronnée à la perfection! Un coup de cœur absolu.