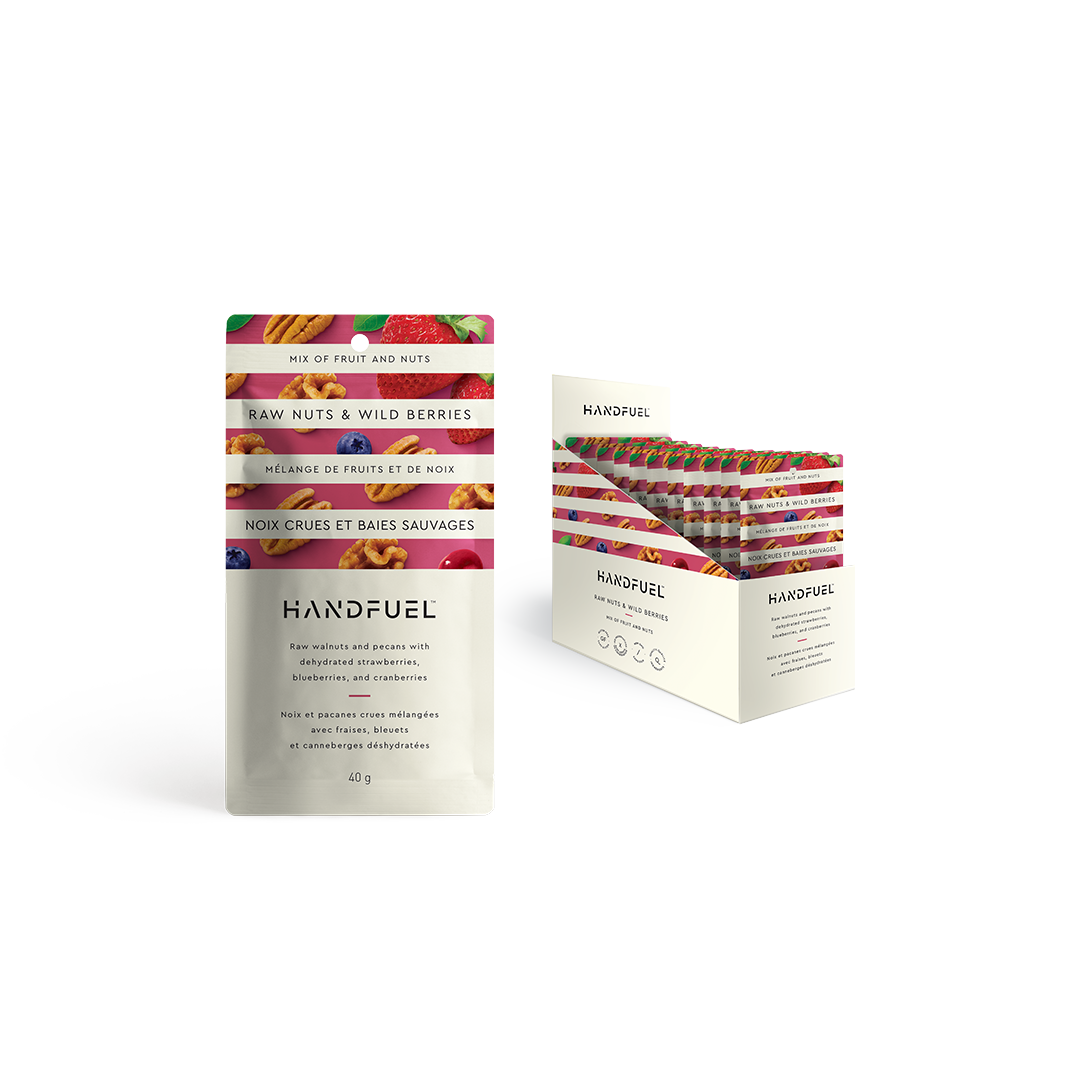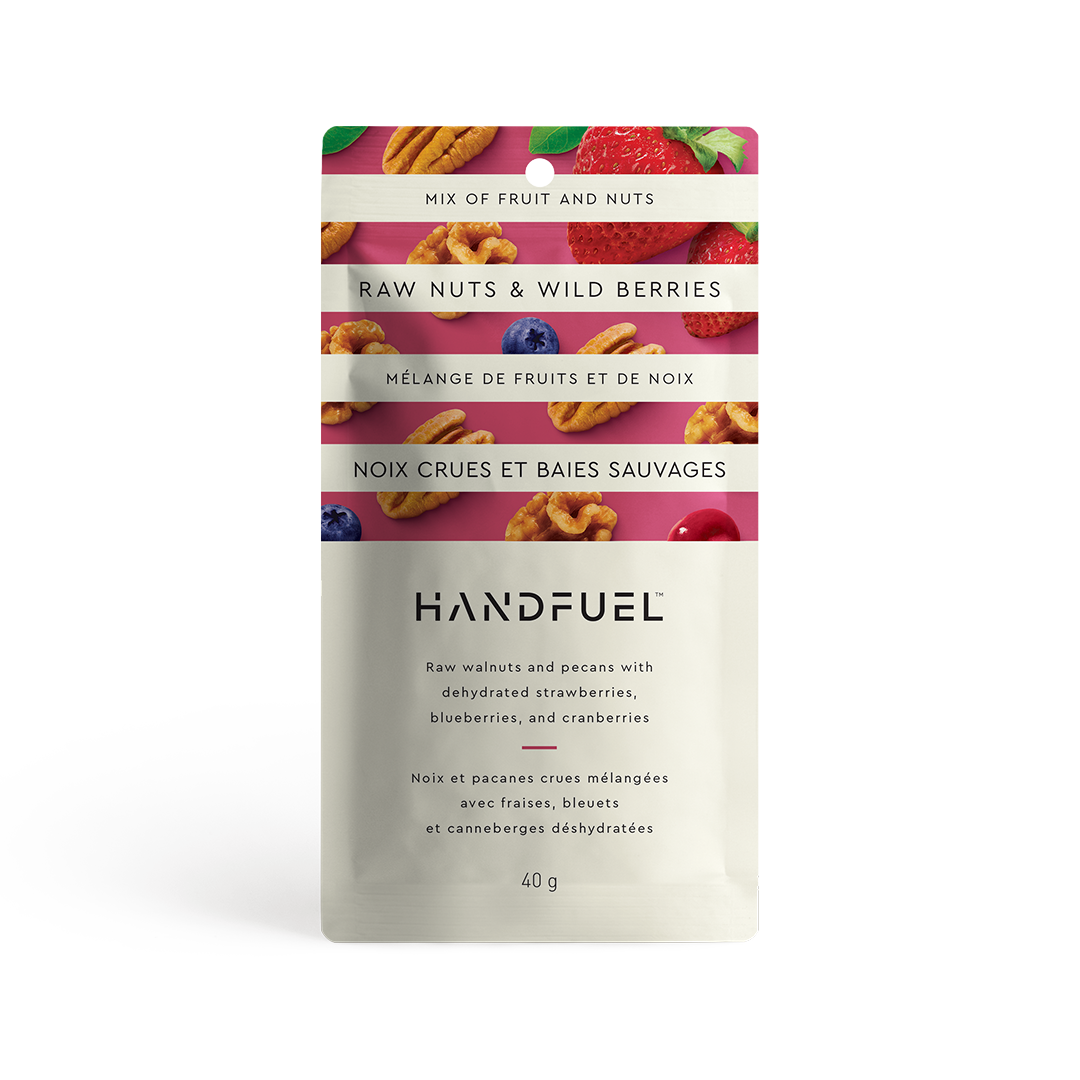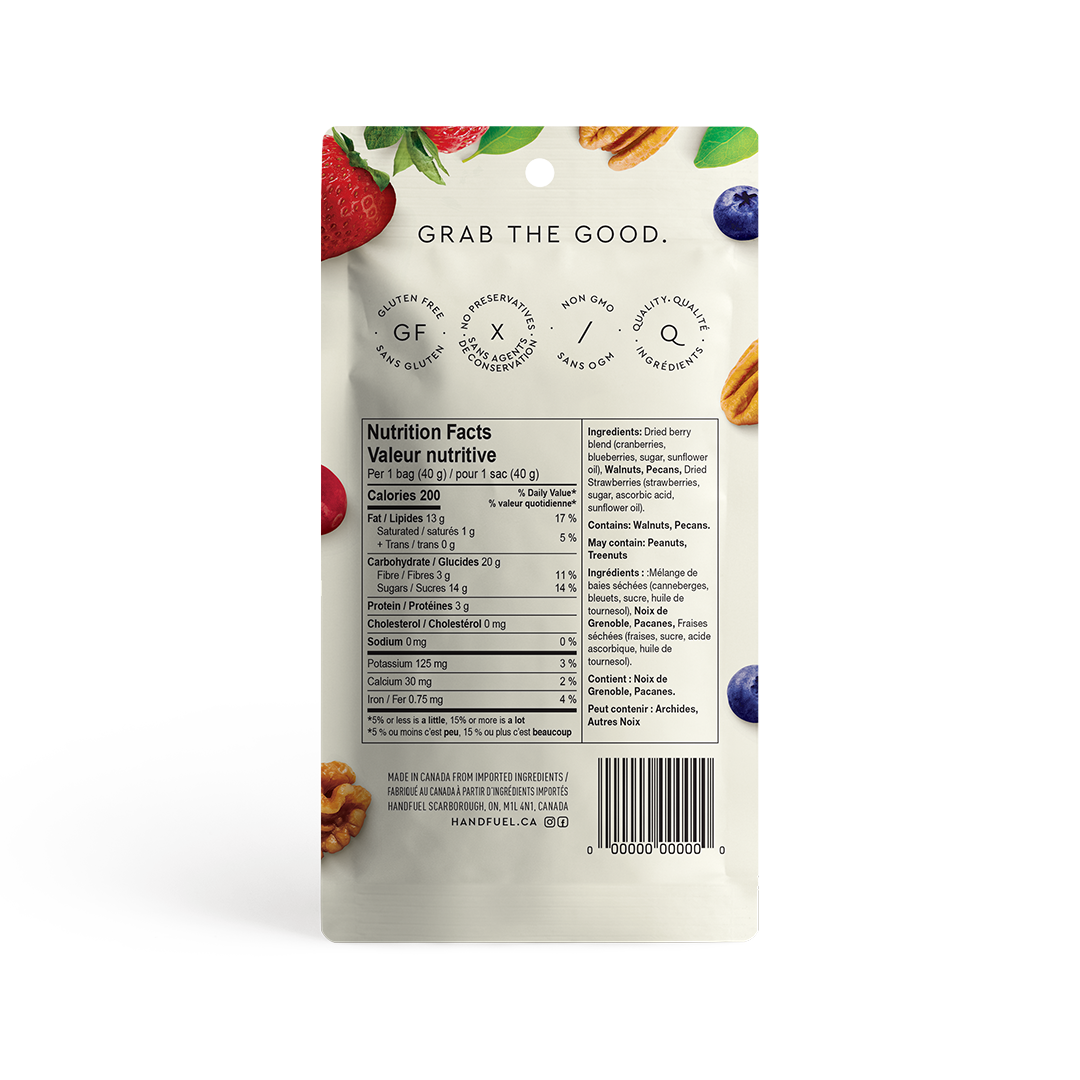 RAW NUTS & WILD BERRIES 40G X 12
GLUTEN FREE • NON GMO • NO PRESERVATIVES
Half fruit, half nuts, full satisfaction. This perfectly balanced mix, features dried strawberries, blueberries and cranberries with the decadent, crunchy-smooth tastes of raw walnuts and pecans. 
INGREDIENTS
Dried berry blend (cranberries, blueberries, sugar, sunflower oil), walnuts, pecans, dried strawberries (strawberries, cane sugar, rice flour, natural flavour, citric acid).
KEY FEATURES
Rich in Antioxidants
Non-GMO
Gluten Free
No Preservatives
Plant-Based
Vegan Friendly
NUTRITIONAL FACTS
Per 1/3 cup (40 g)
Delicious
Good sized pieces of walnuts and pecans, which were fresh and had a good crunch to them. Berries were plump and juicy and not dried out and hard. Will definitely purchase again.
Great option for a healthy snack
Just the right amount for a healthy snack.
Tastes great!
My Favorite Handfuel !
I just purchased the raw nuts with wild berries
And It is my favorite mix. The berries are so plump and still juicy ! How does Handfuel do that ? It's absolutely delicious !
The berries are AMAZING
definitely a high end mix. The berries are full pieces and same with the nuts!
Perfect Combination
The perfect fuel for a great summer hike. Keep a bag in my backpack for summer adventures! Love this product and the combination of nuts and fruitiness.