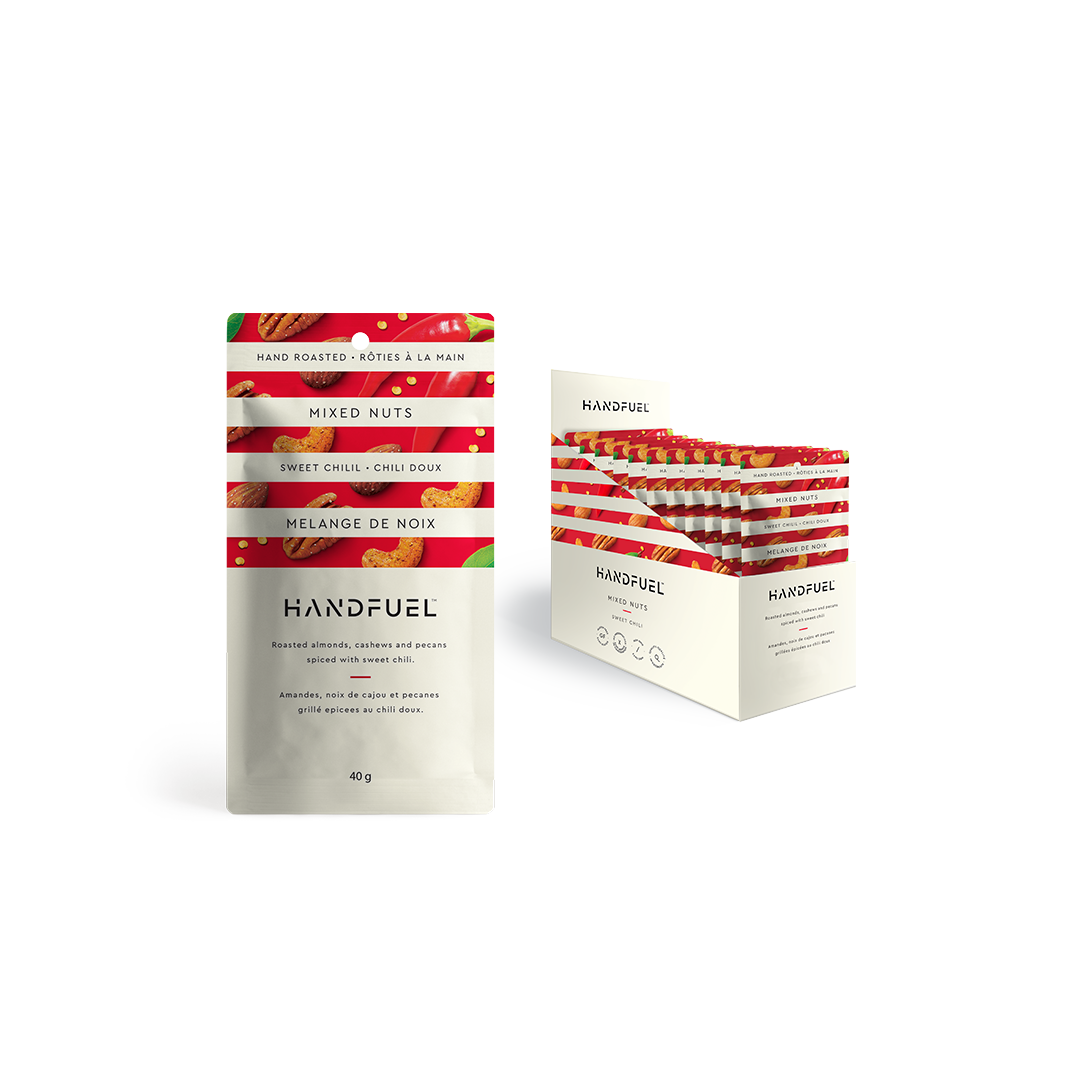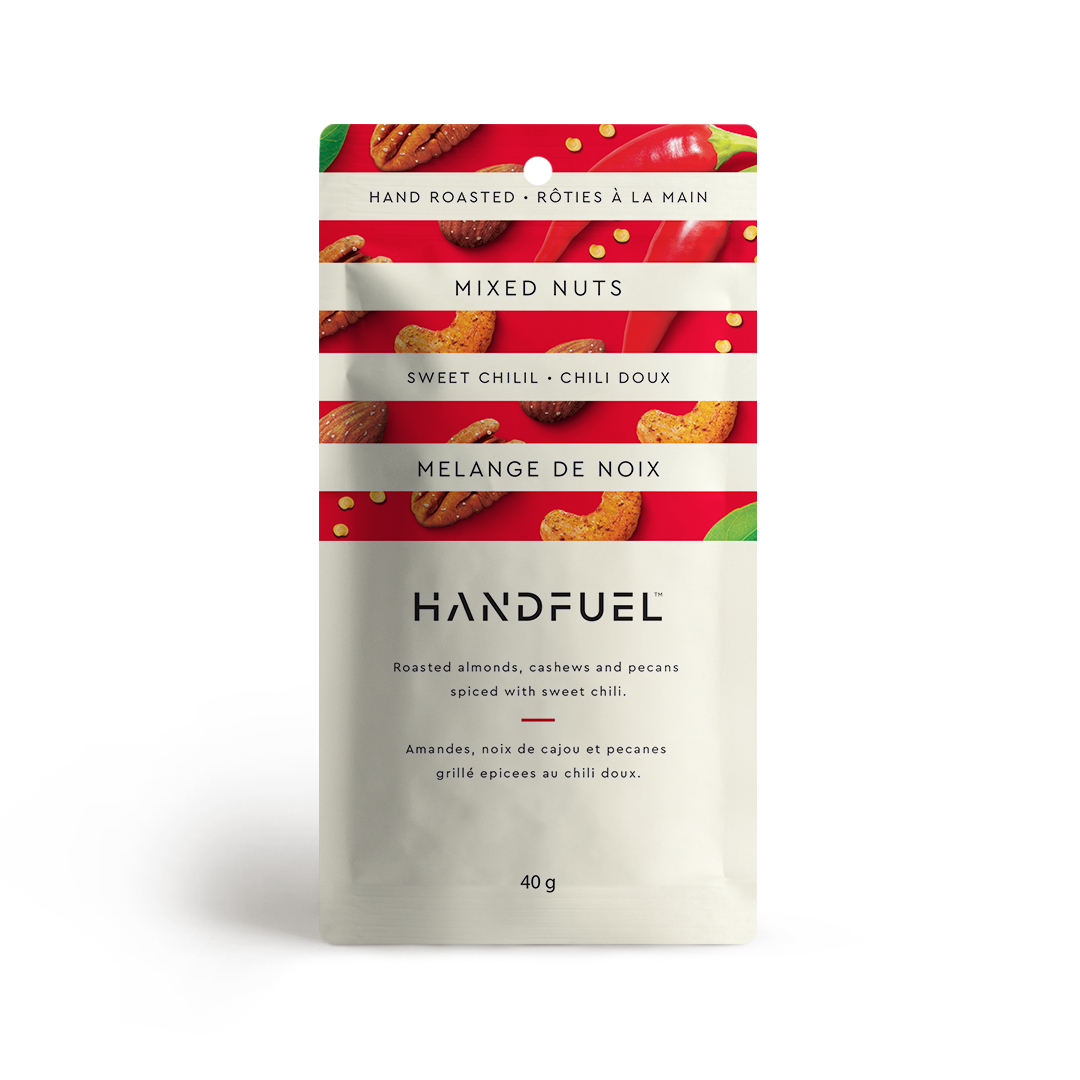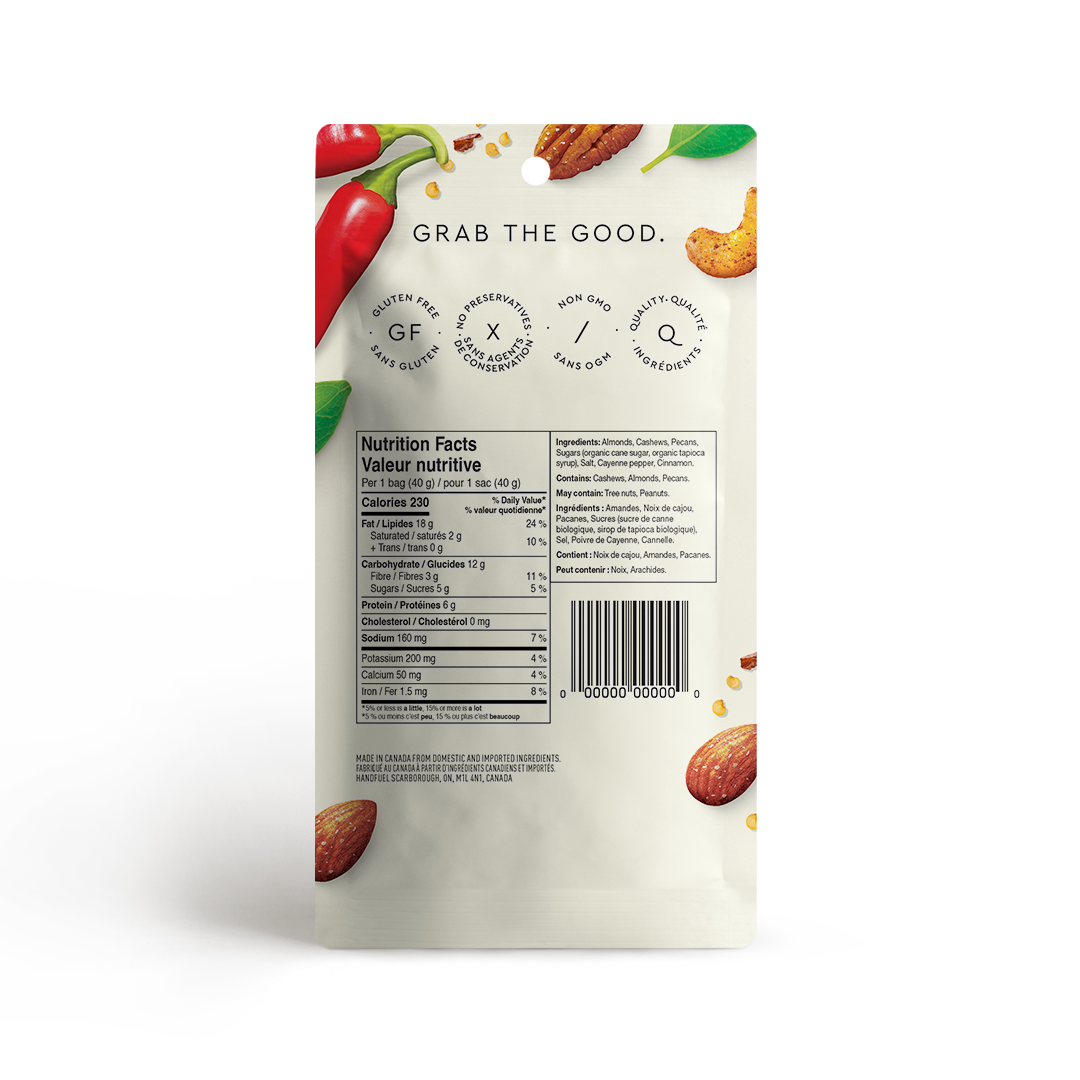 SWEET CHILI NUT MIX 40G X 12
GLUTEN FREE • NON GMO • NO PRESERVATIVES
Roasted almonds, cashews and pecans, perfectly spiced with sweet chilli. Incredible crunchy taste with the kind of kick that gets you in gear. 
INGREDIENTS
Almonds, Cashews, Pecans, Sugars (organic cane sugar, organic tapioca syrup), Salt, Cayenne Pepper, Cinnamon.
KEY FEATURES
Keto Friendly
Non-GMO
Gluten Free
No Preservatives
Plant-Based
Vegan Friendly
NUTRITIONAL FACTS
Per 1/3 cup (40 g)
Some like it hot, some like it sweet! 🔥🎂
I love this flavour, sweet and spicy... just enough kick, all in one mouthful... and one of the lower sugar nut mixes. Try it, you won't be disappointed.