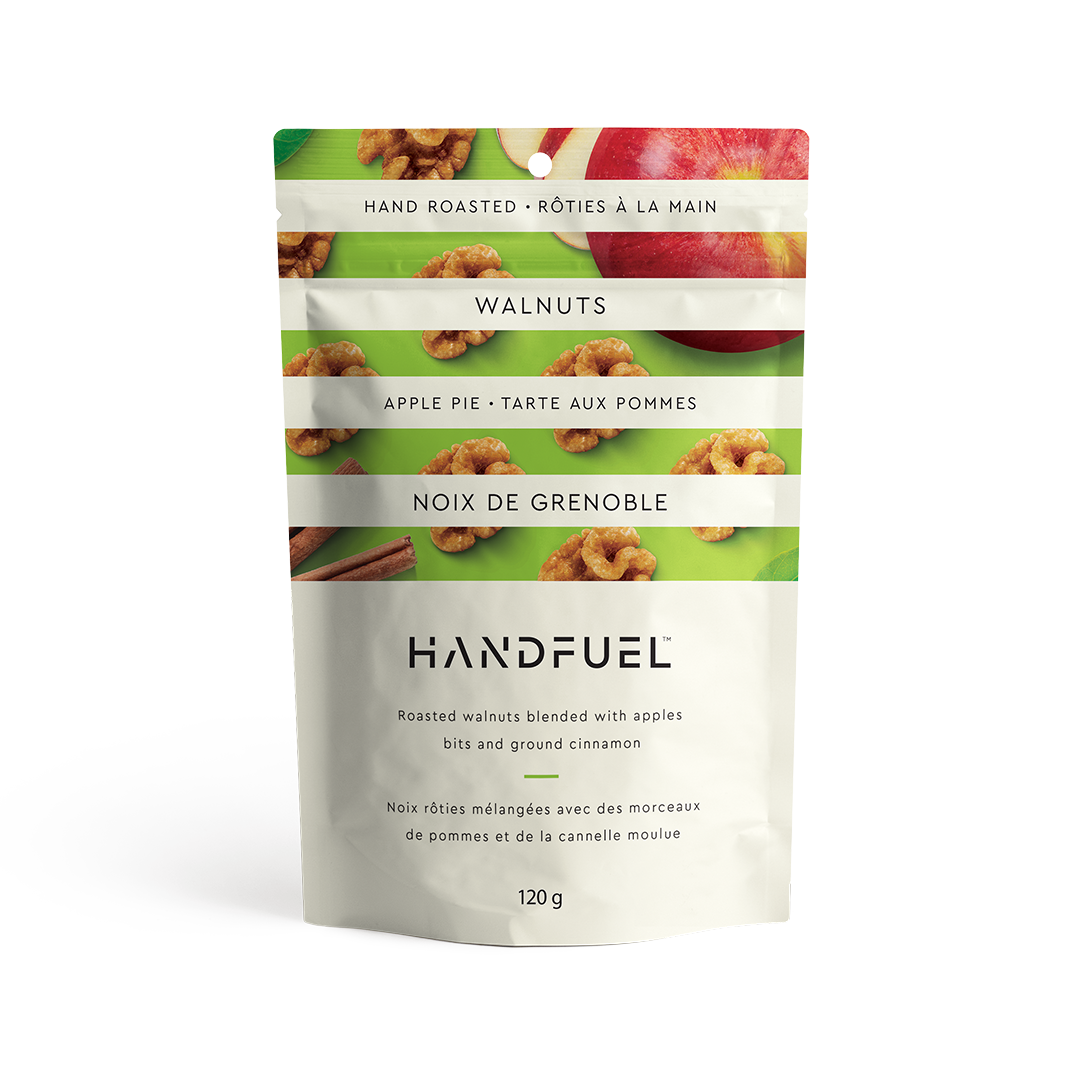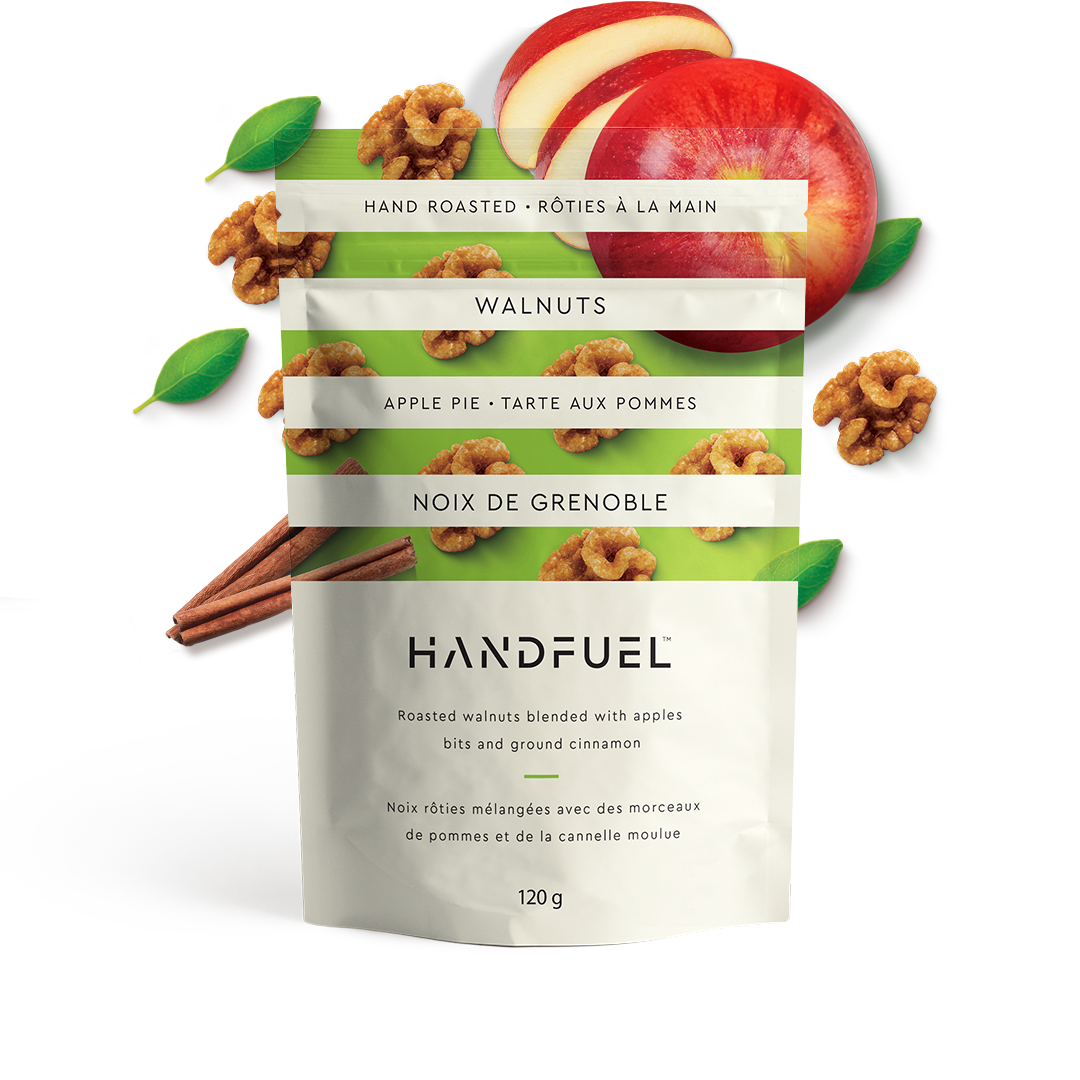 GLUTEN FREE • NON GMO • NO PRESERVATIVES
This expertly crafted recipe combines the bold crunch of dry-roasted walnuts with  the irresistible flavours of grandma's apple pie. Each batch is carefully roasted with real apple bits, a dash of ground cinnamon, and a drizzle of maple syrup, culminating in a taste that's reminiscent of cherished family gatherings.
INGREDIENTS
Walnuts, Maple syrup, Dried diced apples, Organic cane sugar, natural flavours, Salt, Ground cinnamon.
KEY FEATURES
Non-GMO
Gluten Free
No Preservatives
Plant-Based
Vegan Friendly
NUTRITIONAL FACTS
Per 1/3 cup (40 g)