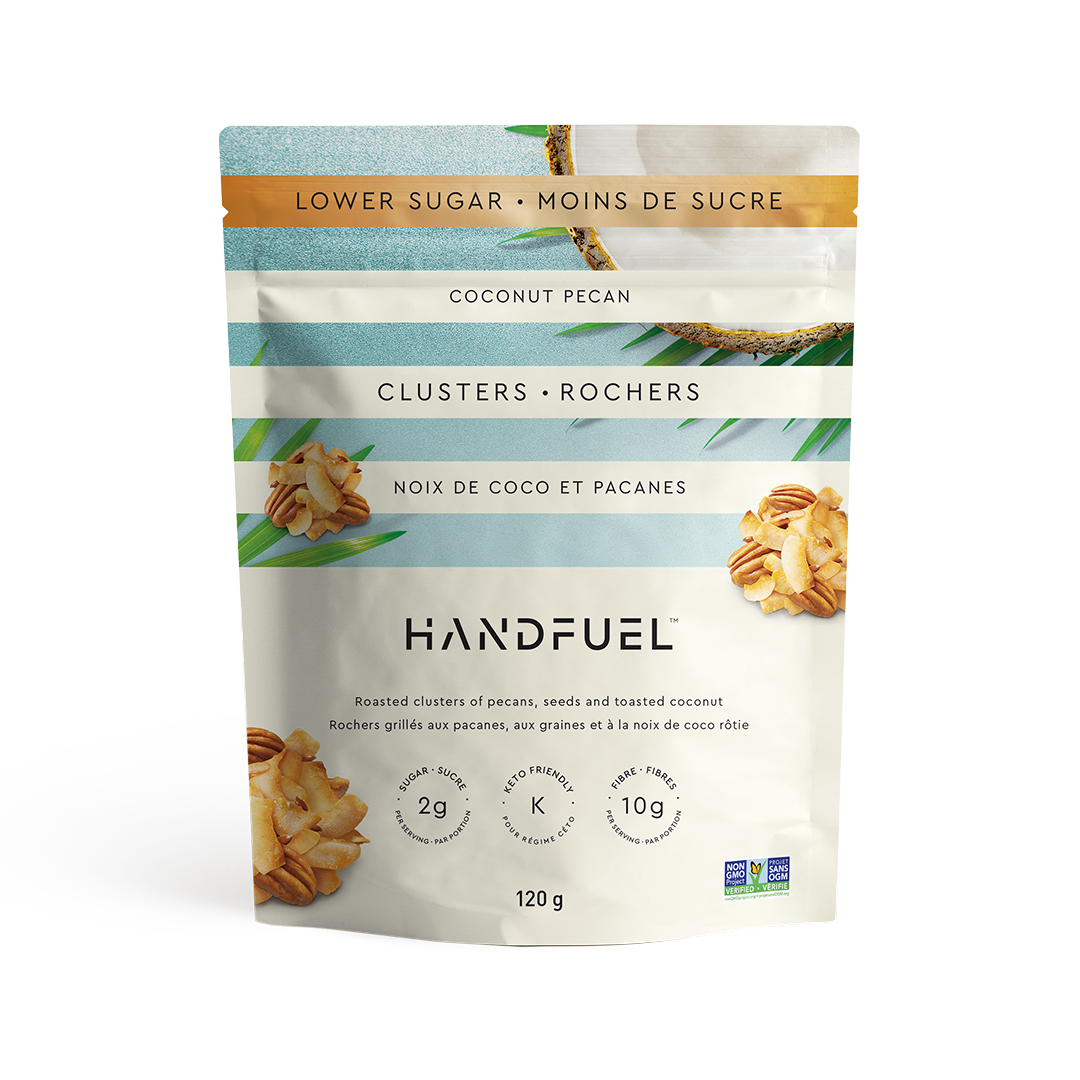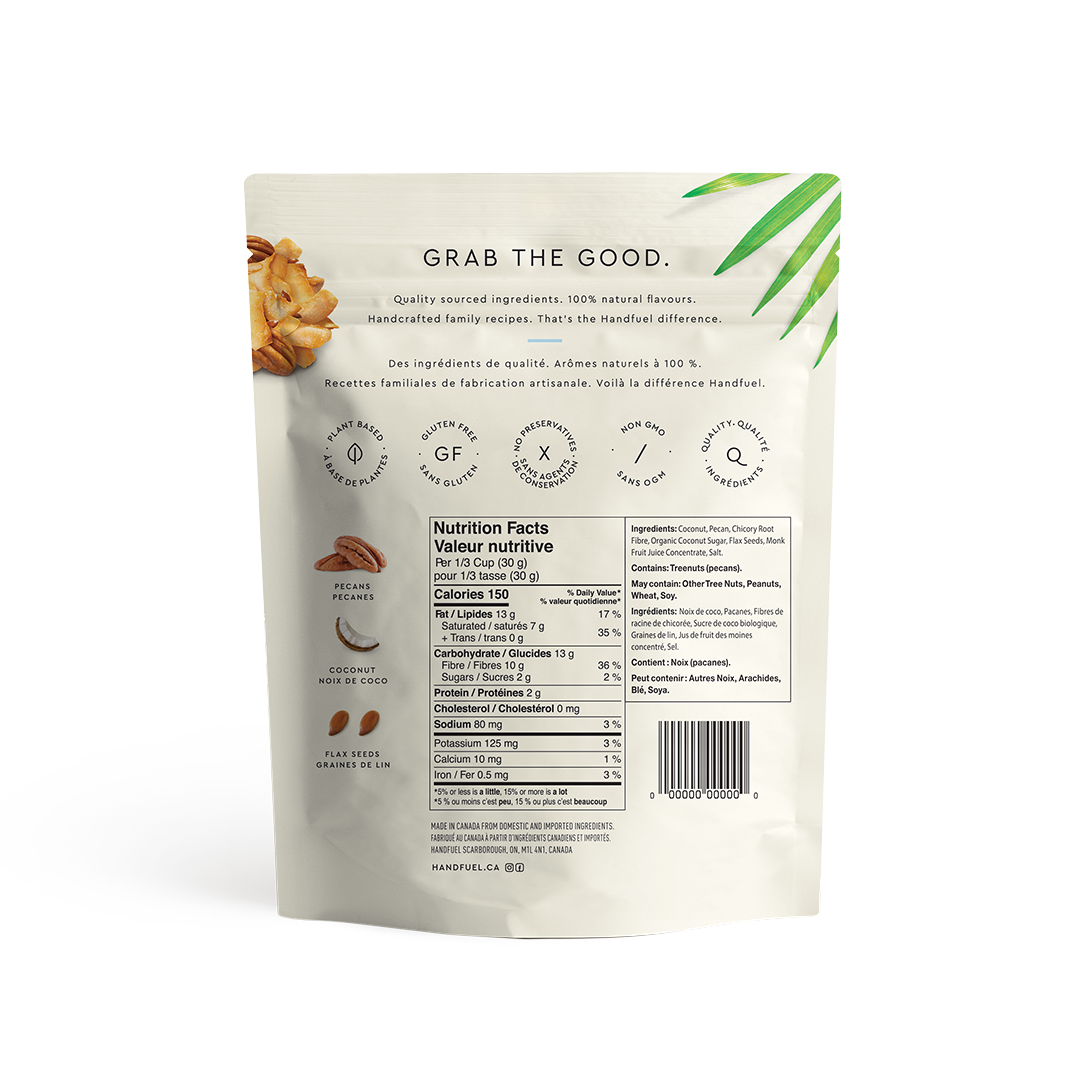 GLUTEN FREE • NON GMO • NO PRESERVATIVES
Buttery-smooth pecans mixed with the perfectly balanced sweetness of coconut flakes, the Coconut Pecan delivers everything you want it to, great taste, great texture and easy to snack on. Always non-GMO, gluten free and free of trans fat, feel good about indulging on this snack when you get home from work, or when you need something to keep you fuelled throughout the day. These Coconut Pecan clusters might just be your new favourite snack. 
INGREDIENTS
Coconut, Pecan, Chicory Root Fibre, Organic Coconut Sugar, Flax Seeds, Monk Fruit Juice Concentrate, Salt.
KEY FEATURES
2 Grams of sugar per serving
Keto Friendly
10 Grams Fibre per serving
Non GMO
No Preservatives
Gluten Free
Plant-Based