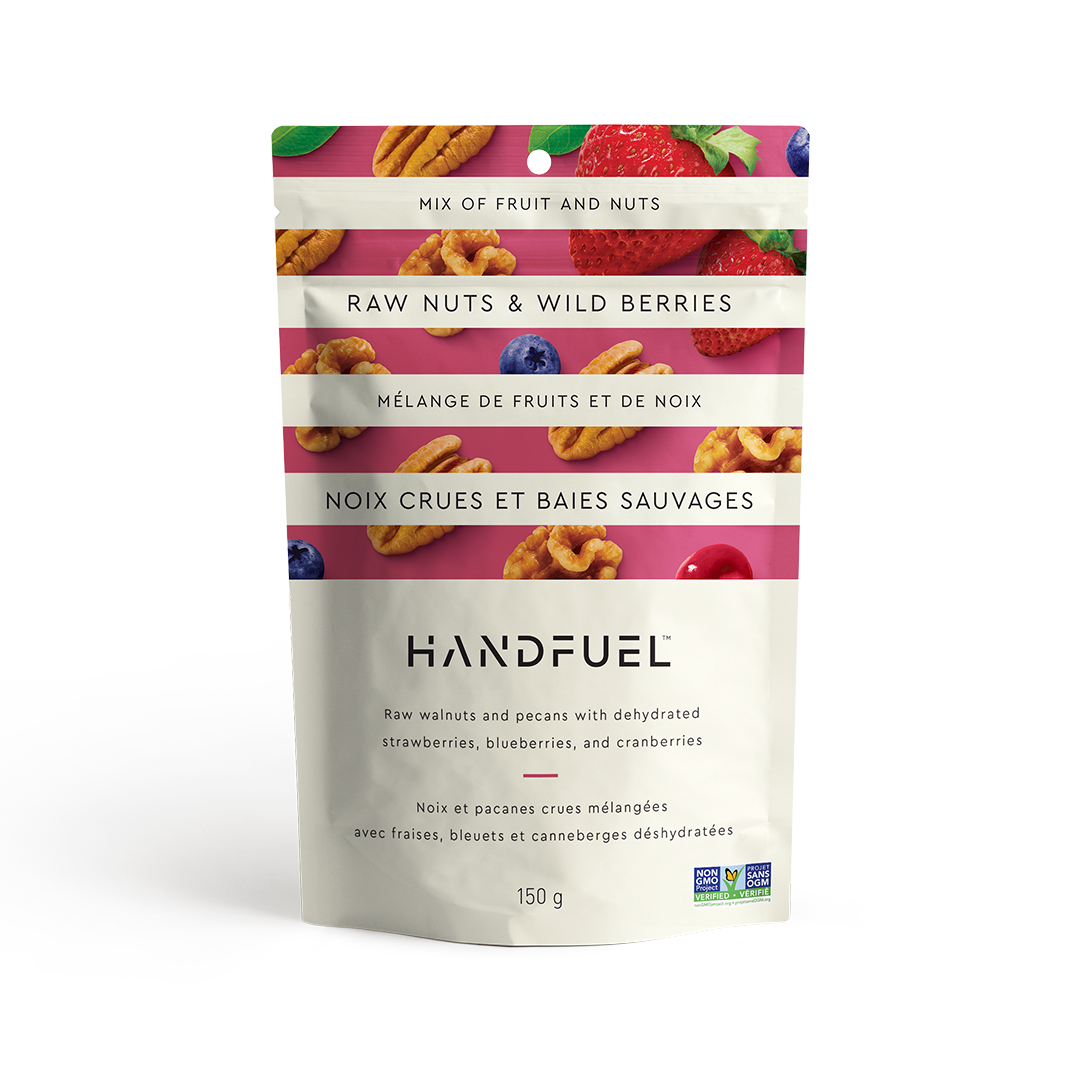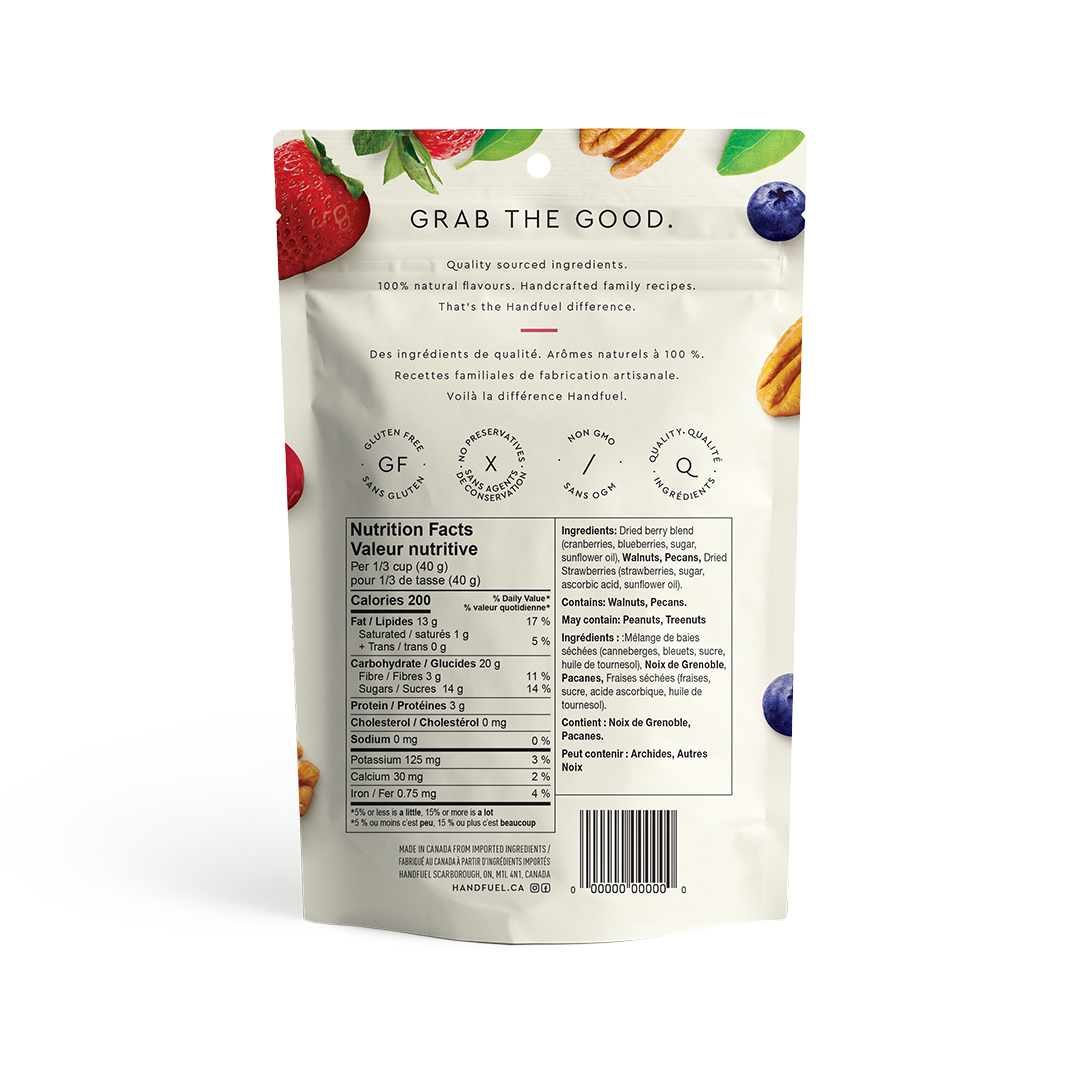 GLUTEN FREE • NON GMO • NO PRESERVATIVES
Handfuel has created the perfect combination of Raw nuts and dried fruits. The mixture of raw walnuts, pecans, dried strawberries, blueberries, and cranberries are rich in antioxidants and packed with flavour.  
Delicious but wrongfully advertised
I love the dried berries and the mix with the nuts i buy in the big packages but in the 2 grab and go's i just purchased there were only 4 walnuts, no pecans and the rest was mostly the cranberries which was really disappointing because i'd love to take the snack packs with me for emergencies ( you know: forgot to eat, before grocery shopping, long drives, mondays)
Hey Elsie,
So sorry about this, the odd pack, especially the 40g pouches can contain more of one ingredient than others. As we use larger pieces of Walnuts and Pecans this can sometimes happen. We would like to send you out a replacement bag! Please email info@handfuel.ca
Perfect Combination
The perfect fuel for a great summer hike. Keep a bag in my backpack for summer adventures! Love this product and the combination of nuts and fruitiness.
Yummy
What can I say they are a raw healthy snack -
Healthy Canadian Snack
Really healthy. Love that this is Canadian. Enjoyed alot.
Great Snack
The pecans were delicate, and the walnuts were also tasty. The addition of the wild berries was great, they were fresh.