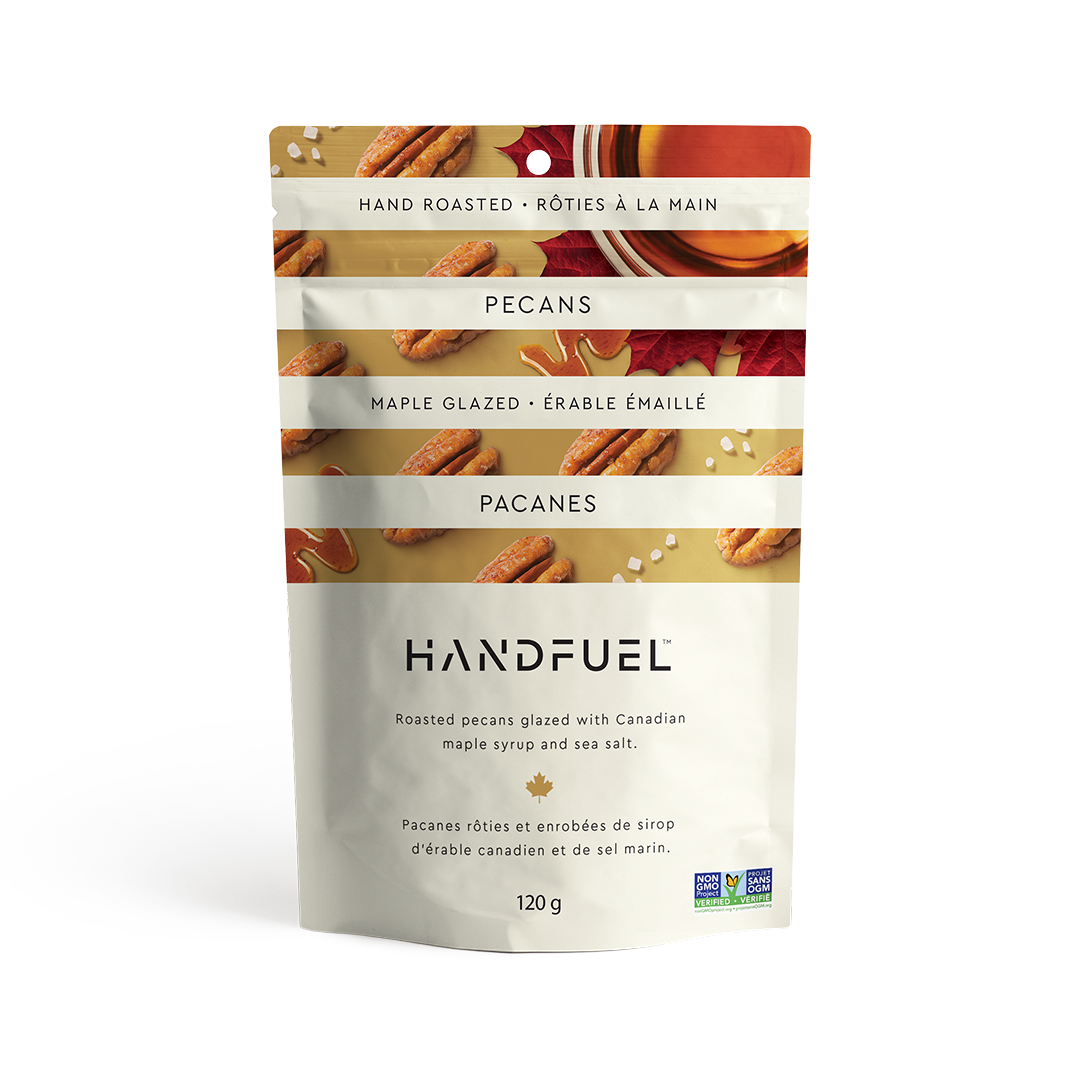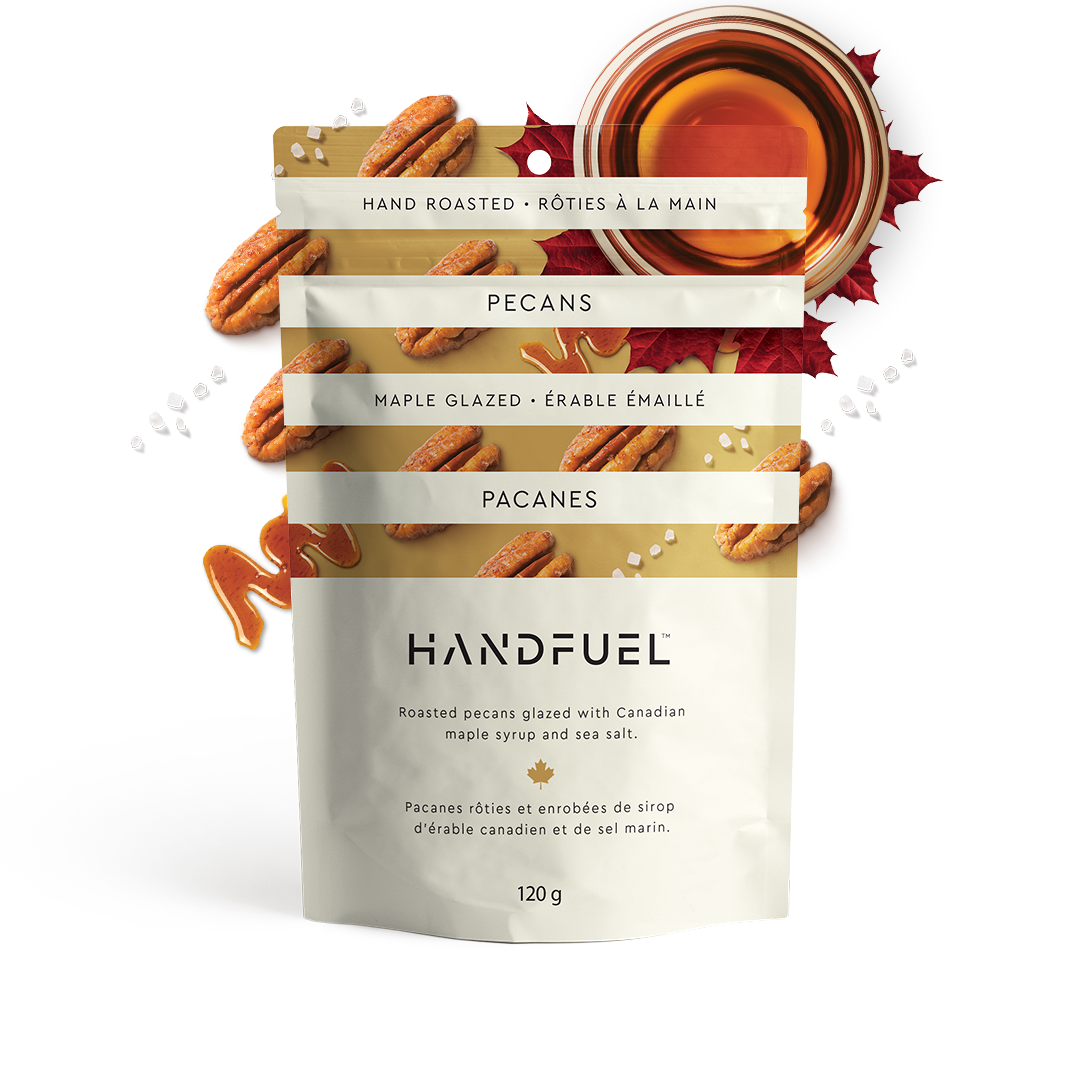 GLUTEN FREE • NON GMO • NO PRESERVATIVES
Say hello to Maple Pecan! A blend of familiar flavours, finely balanced to create the perfect fall snack. One nibble and you'll fall in love with this sweet n' salty Canadian recipe. 
INGREDIENTS
Pecans, Sugars (Organic cane sugar, maple syrup), Salt, Cinnamon, Natural flavour.
KEY FEATURES
Non-GMO
Gluten Free
No Preservatives
Plant-Based
Vegan Friendly
NUTRITIONAL FACTS
Per 1/3 cup (40 g)
A touch of Canadian Sweetness
The perfect sprinkle of maple syrup sweetness on these crispy, fresher than fresh pecans. Great as a snack or a salad topper.
I only which they were also conveniently available in the grocery store.
I only wish the groceries store
Excellent
Fresh products and good quality
Maple Glazed Pecans
Absolutely unbelievable!
Addictive!
I gave them out to my employees, and they're already asking for more, I have passed on your website.