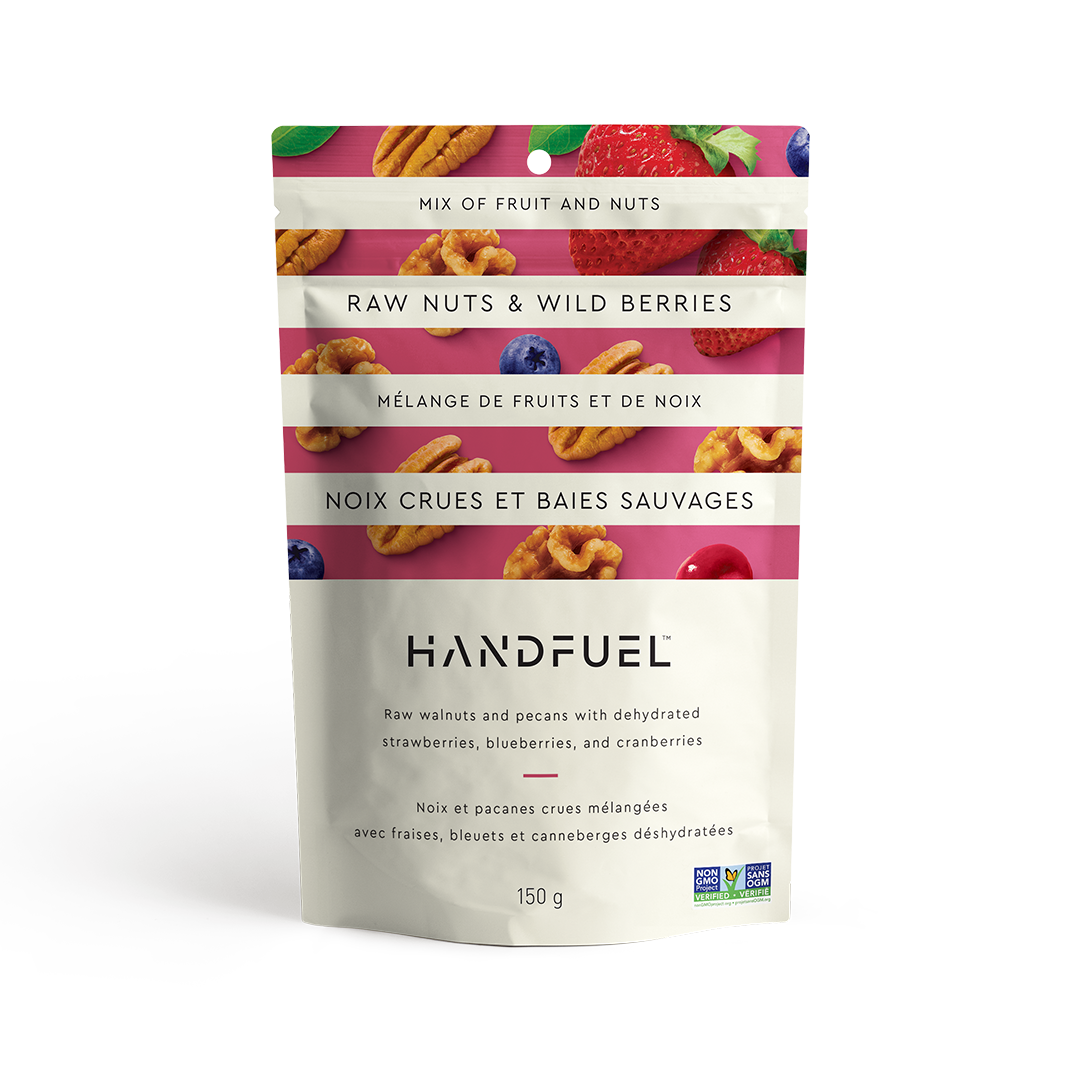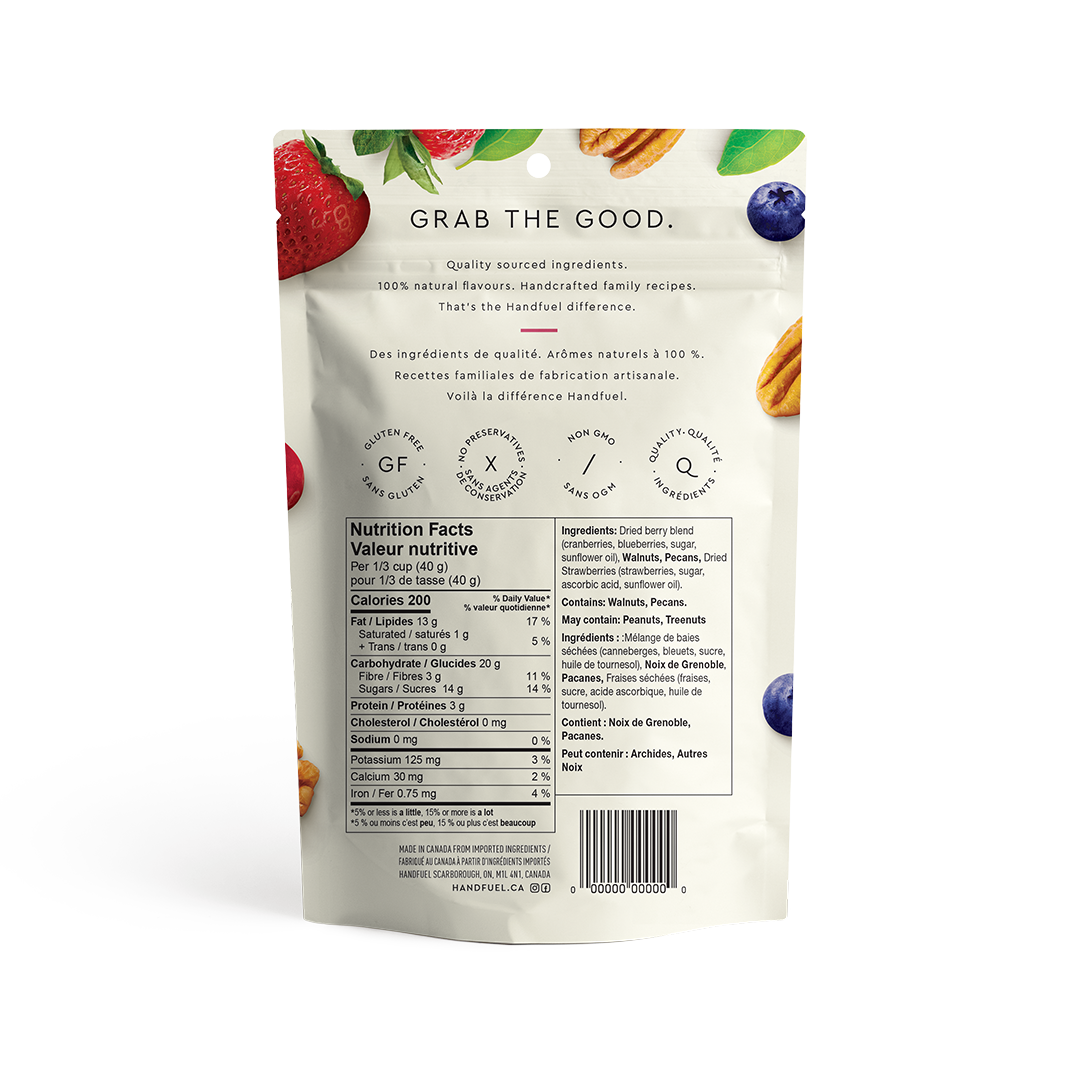 GLUTEN FREE • NON GMO • NO PRESERVATIVES
Half fruit, half nuts, full satisfaction. This perfectly balanced mix, features dried strawberries, blueberries and cranberries with the decadent, crunchy-smooth tastes of raw walnuts and pecans. 
INGREDIENTS
Dried berry blend (cranberries, blueberries, sugar, sunflower oil), walnuts, pecans, dried strawberries (strawberries, cane sugar, rice flour, natural flavour, citric acid).
KEY FEATURES
Rich in Antioxidants
Non-GMO
Gluten Free
No Preservatives
Plant-Based
Vegan Friendly
NUTRITIONAL FACTS
Per 1/3 cup (40 g)
Refilling snack cupboard after first purchase.
Outstanding dried fruit and nut mix.
raw nuts and berries
I have diabetes and the packages are my best go to when comes carry healthy, sugar-free food in my back pack. Tasty and handy. I really like the product a lot and would not hesitate to recommend it all my friends.
Best nuts
I bought through Amazon not directly from Handfuel. The best nuts ever mixed with assorted dried fruits, all natural and gluten free, no sugar added, it already exists in the fruits itself. Kill hunger and give me more energy. I tried others from handfuel and this is the best, highly recommended