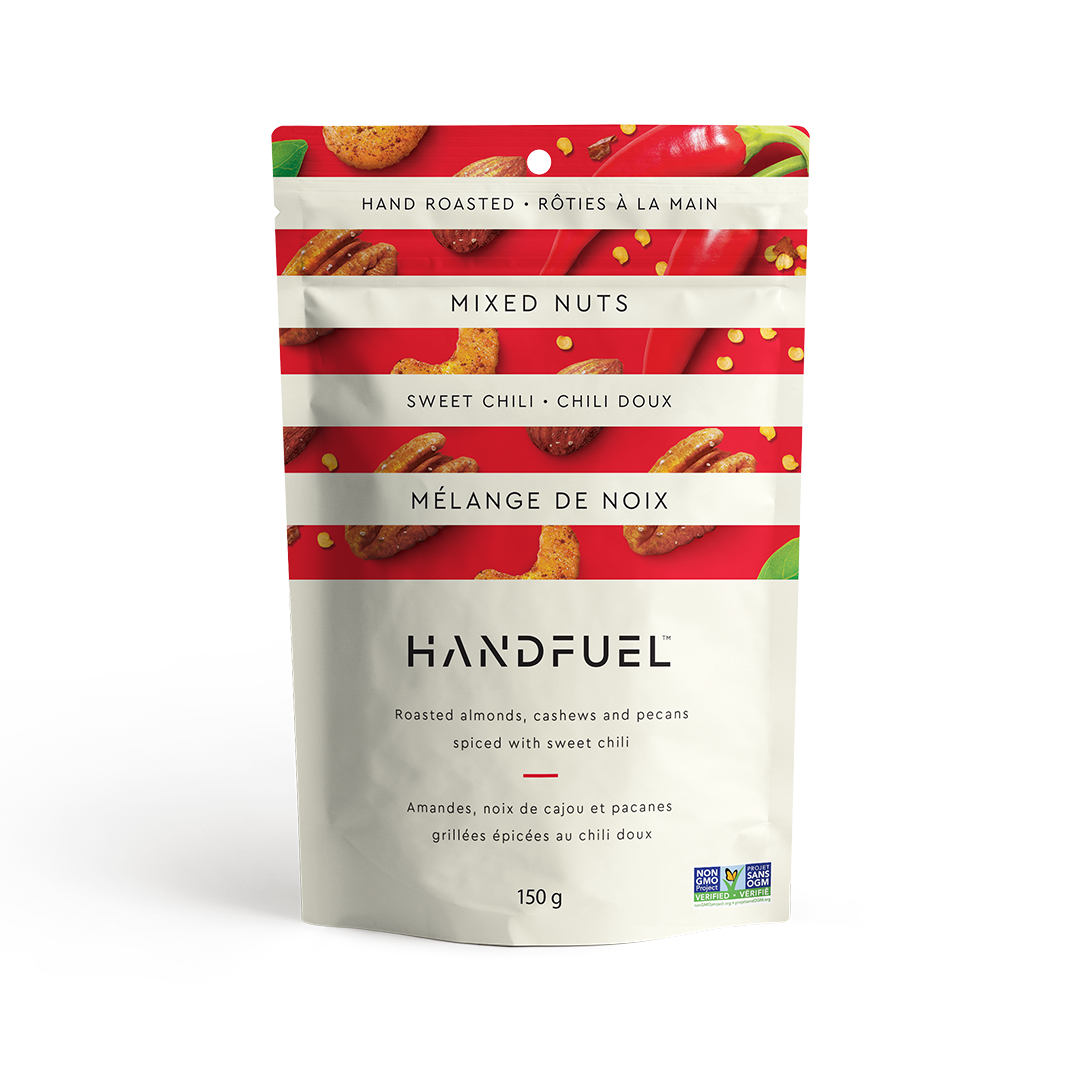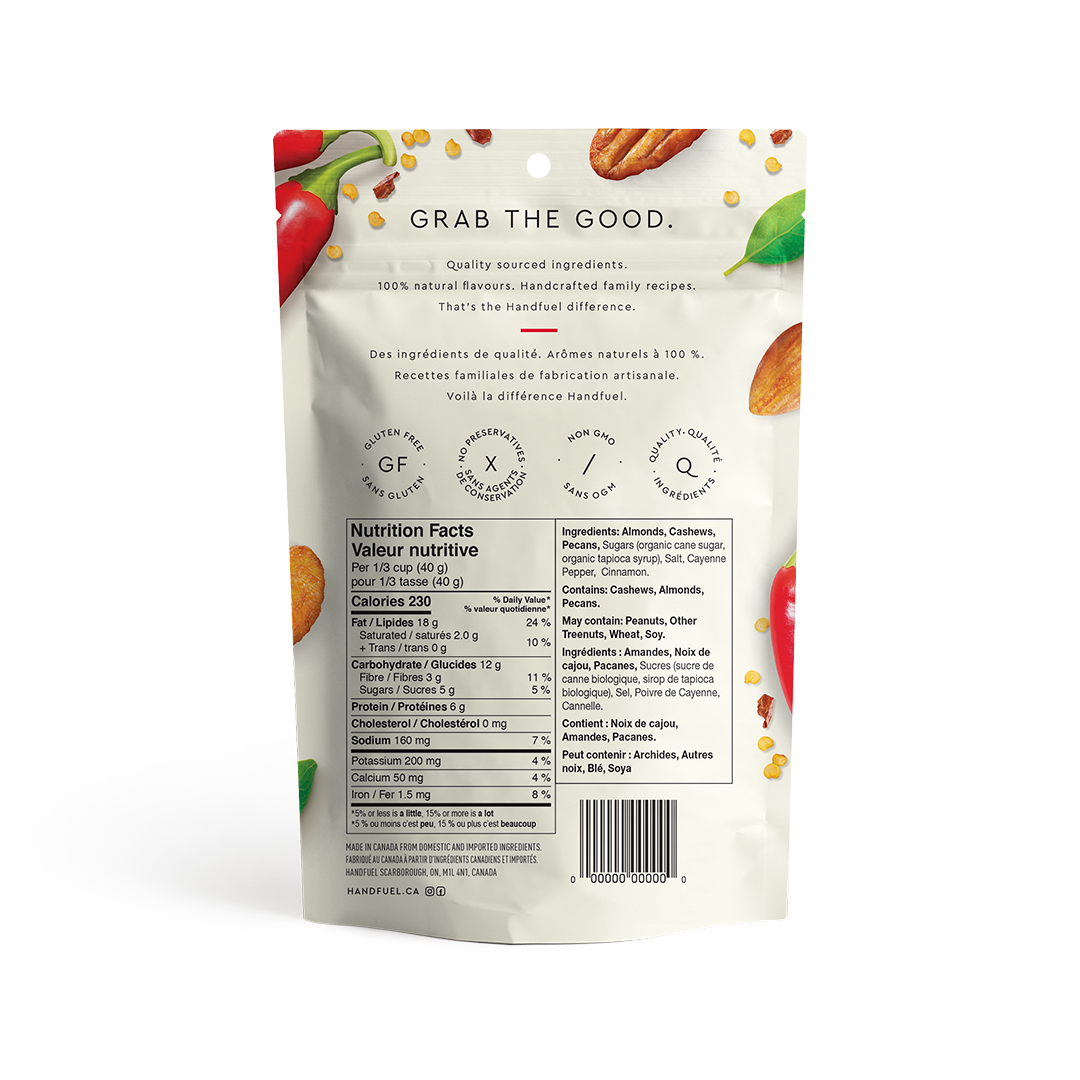 GLUTEN FREE • NON GMO • NO PRESERVATIVES
Almonds, cashews and pecans, perfectly spiced with sweet chilli. Incredible nutty-rich and crunchy taste with the kind of kick that gets you in gear. Once you try this mix, it'll be on your mind all the time. Grab it and go throughout your day and keep it at home so you can enjoy it when you finally get to relax at home. A good source of fibre, gluten free and non-GMO, feel good about indulging in our Sweet Chili Nut Mix. 
INGREDIENTS
Almonds, Cashews, Pecans, Sugars (organic cane sugar, organic tapioca syrup), Salt, Cayenne Pepper, Cinnamon.
KEY FEATURES
Keto Friendly
Non GMO
No Preservatives
Gluten Free
Plant-Based