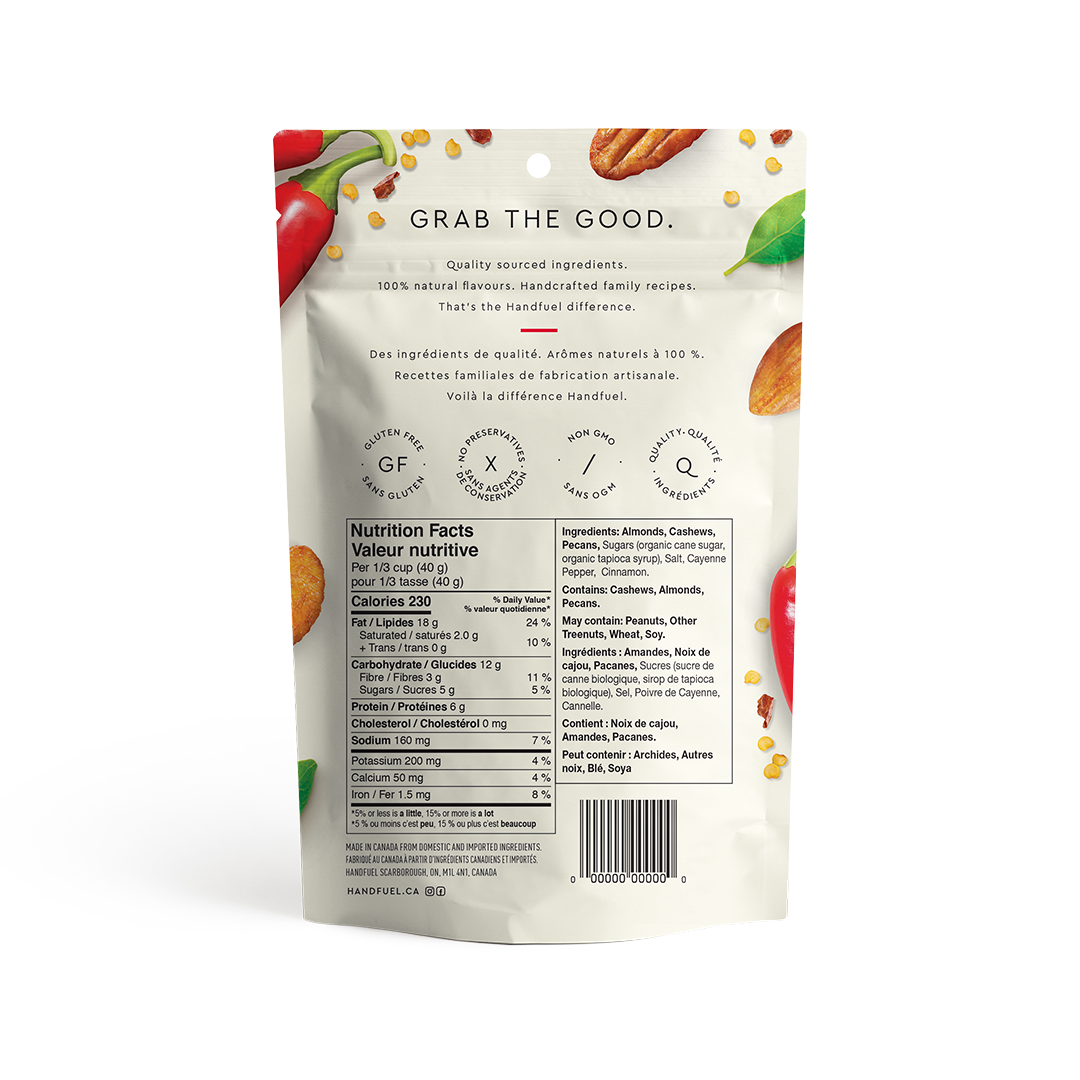 GLUTEN FREE • NON GMO • NO PRESERVATIVES
Roasted almonds, cashews and pecans, perfectly spiced with sweet chilli. Incredible crunchy taste with the kind of kick that gets you in gear. 
INGREDIENTS
Almonds, Cashews, Pecans, Sugars (organic cane sugar, organic tapioca syrup), Salt, Cayenne Pepper, Cinnamon.
KEY FEATURES
Keto Friendly
Non-GMO
Gluten Free
No Preservatives
Plant-Based
Vegan Friendly
NUTRITIONAL FACTS
Per 1/3 cup (40 g)
Nice and spicy
Good spicy crunch. Very good chopped down in a chocolate brownie!
Danger - you will want more!
These are such a delicious snack with just the right heat and sweet. Yum
But beware…
Now I'm buying them buy the case!
Incredible!
Tasty and perfectly seasonned.
The chili ones are the best!!
These are excellent. Just the right amount of spice.
Sweet Chili
Wow, the first time I tasted these I couldn't get enough, searched the city and bought two more bags and now just ordered a medium box of 16 bags,
I'm in love lol